"Kobe Once Dropped 40 With a Broken Pinkie": Phoenix Star Dislocating Her Finger Mid-Game Shocks the Sports World
Published 01/24/2023, 7:10 AM EST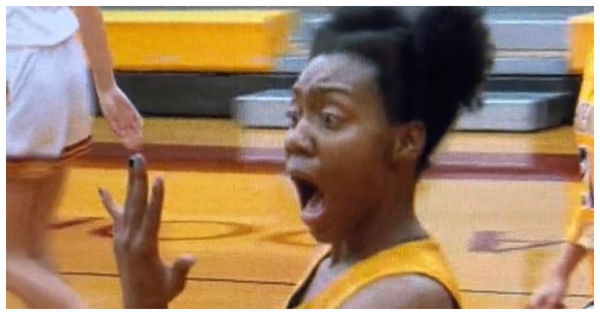 NBA legend Kobe Bryant was one of the most competitive athletes ever. Fans around the world love the Black Mamba for his elite mentality. Over the course of his career, Bryant had to deal with many injuries. However, he has always come back stronger. Furthermore, Kobe has always shown his mental strength and has continued playing at times with a mid-game injury. Even when he ruptured his Achilles tendon, which is a very painful injury, he stood up and hit both free throws before leaving the court.
Because of this mentality, Kobe's name has become synonymous with never giving in despite pain. However, every individual is different, and every individual has their own way of dealing with things.
The fans felt her pain
ADVERTISEMENT
Article continues below this ad
Over the last few years, the internet has seen a lot of sports injuries. Some horrific and painful, some funny and, well, less painful. Recently, a video clip of Phoenix College star dislocating her finger mid-game went viral. No, it did not go viral because of the injury but because of her hilarious reaction to the injury. The incident happened during a women's college basketball game. When Mia from Phoenix College charged with the ball for a layup, she was called for an offensive foul as she hit two opponents on the play. As Mia ran back, she realized there was something different about her pinky.
 

View this post on Instagram

 
She was shocked when she found out her finger was dislocated during the play. Mia shared her reaction on Instagram and it went viral as people found her reaction funny. Here are some reactions:
"Kobe once dropped 40 with a broken pinkie and ain't even realize it until the game was done"
"she felt that pain as soon as she saw it 😂"
"I swear that's all you can do. Feels like a jammed finger till you look at it. 😂"
"I feel her pain"
"This the same way I was when I dislocated my pinky. Didn't feel it. Didn't notice it. Someone pointed it out to me. Then I lost my sh*t 😂"
"Pain dont hit till you see it 😂 now all of a sudden ya dying lol"
"Sometimes injuries dont even hurt until you've noticed em😭"
"Bro noones gonna talk about how she absolutely bodied that girl!?😂😂😂😂"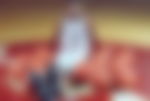 ADVERTISEMENT
Article continues below this ad
While some compared her injury to others, many just thought her reaction was hilariously priceless. A lot of fans who have played basketball felt her pain as well. Many commented that she must have felt the pain only after seeing her finger. On the other hand, some fans loved the way she bulldozed her way to the rim.
Finger dislocation in basketball
A dislocated finger is one of the most common injuries in the game of basketball and in football. So many NBA legends have dislocated multiple fingers during their playing career.
ADVERTISEMENT
Article continues below this ad
WATCH THIS STORY – With Confession on "Extraordinary" Abilities at Age 38, LeBron James Acknowledges He's Not a Normal Human: "That's My Job Description"
NBA legends Michael Jordan and Kobe Bryant have had a few of their fingers dislocated while playing. However, dislocated fingers are not usually a career-ending injury.