Kobe Bryant Once Gave Former NBA Champion Epic Backlash for Sporting LeBron James Shoes: "That Made Me Laugh"
Published 06/24/2022, 12:00 AM EDT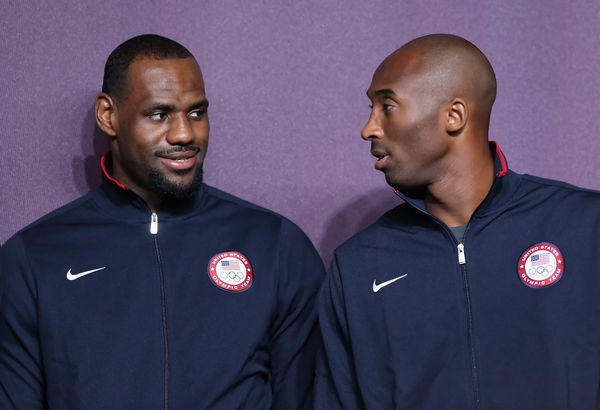 It's never dull to hear another spectacular Kobe Bryant story. Mamba memories continue to flood the players' and fans' minds, making them feel joyful at moments and teary-eyed at others. While the reality of his unfortunate demise has yet to sink in, his Mamba Mentality lives on and continues to inspire people daily.
The basketball world will continue to celebrate Kobe Bryant's life, and his legacy and influence will live on in eternity. Many players will treasure and cherish their personal interactions with Kobe. Tristan Thompson is one of them.
ADVERTISEMENT
Article continues below this ad
The Chicago Bulls' forward once shared an amusing conversation he had with Kobe Bryant before a game during his rookie campaign. Thompson played for Cleveland Cavaliers back then, who drafted him with the number 4 pick that season. The rookie was brimming with excitement as it was his first game at the Staples Center.
WATCH THIS STORY: Lakers Legend Kobe Bryant Once Admitted 19 Year Old Andrew Wiggins Reminded Him Of His Own Glory Days: Looking Like A Reflection Of Myself
Tristan Thompson was donning LeBron James' shoes on Kobe's court and the legend couldn't help but notice.
Kobe Bryant didn't back down from letting the "young fella" hear about it
Kobe Bryant's sneaker legacy is as massive as his NBA legacy. And when he noticed Tristan Thompson wearing another superstar's sneakers, Kobe didn't shy away from confronting him.
He said, "Young fella, if you had my shoes on, you'll get more buckets,' that made me laugh," Thompson recalled of his first interaction with the Lakers legend.
"A guy I looked up to my whole life, for him to say something like that to me, especially as a rookie, was like, 'This guy's a human.'" Thompson said. "Growing up as a kid, you view those guys as superheroes. The fact that he said that to me is something that I'll always tell my kids when I get older."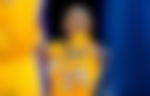 Imagine a player you've idolized your whole life—counting down imaginary buzzer-beaters, replicating flawless footwork for fadeaways, or yelling "Kobe" as you shot into the garbage can—walking up to you and questioning your sneaker choice.
ADVERTISEMENT
Article continues below this ad
Tristan Thompson recounted this story when he spoke for the first time since Kobe's passing. He went on to say that his legacy will live on through the people whose lives he impacted.
"It shows you how much he touched our league," Thompson said. "He carried our league for a long time. He's helped our league grow to be where it is today and he paid it forward for all of us to have a great living and great perks. Guys like him that paved the way for us young guys."
"He's passed the torch forward to guys like 'Bron and Steph and KD and Kyrie.' It's on them to keep his legacy alive and keep pushing the game forward," he added.
ADVERTISEMENT
Article continues below this ad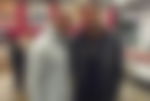 Kobe's unwavering work ethic and devotion to the game have touched many people's lives. Since many current NBA players grew up imitating his technique, Kobe's legacy will continue in perpetuity.