Kobe Bryant Once Killed LeBron James' Hopes With One Phone Call
Published 10/10/2021, 9:00 AM EDT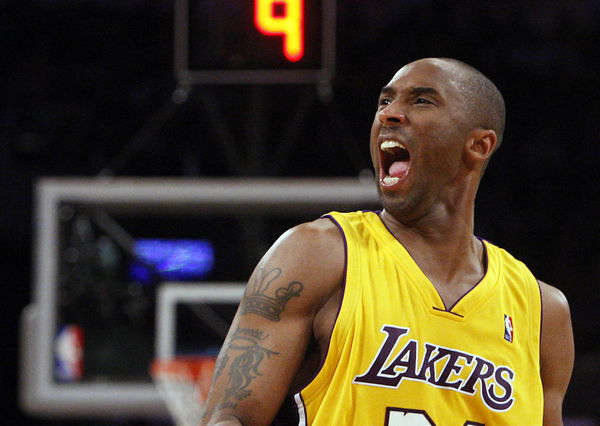 During the 2011-12 NBA season, there were three teams that were in the limelight. One was, of course, the Los Angeles Lakers, since Kobe Bryant had just led them to another championship. There was the Boston Celtics who were the team to look out for, and then there was the Miami Heat. However, Heat's reputation solely depended on speculation as they had just formed the iconic 'Big Three'.
This trio comprised LeBron James, Chris Bosh, and Dwyane Wade. There were many other veterans who went to South Beach in hopes of winning an NBA championship. But the one player they could not get their hands on was Matt Barnes, who eventually joined the purple and gold. Now finally, Barnes has revealed that his decision to join the Lakers over the Heat had a lot to do with Kobe.
Kobe Bryant just had to make one phone call
ADVERTISEMENT
Article continues below this ad
In another episode of 'No Chill With Gilbert Arenas', Matt Barnes revealed how Pat Riley got in touch with him right after the 2010 NBA season. At the time, Barnes was one of the best players available in free agency. Riley tried to entice Barnes by telling him that he would form a lineup with him, LeBron James, Wade, Bosh, and Mike Miller, which would definitely lead them to some titles.
While Matt sat and was considering the tempting offer, he got an unexpected but career-altering phone call from Kobe. "I get this call from a number I don't know… and 'It's Kob," narrated Barnes.
"I'm just like, 'Yeah right, who's this?' And he's like, 'Nah, it's Kob for real.' I was like, 'What? What's up?' So we kind of start talking, and he told me, 'Anyone crazy enough to f*** with me is crazy enough to play with me. Do you want to be a Laker?'"
For Matt, this was a no-brainer. He grew up in California and before you know it; he was a Laker just four days later.
WATCH THIS STORY: 5 Jordan's That Nike Just Could Not Sell and Eventually Became History
What did Barnes do to attract Kobe towards him?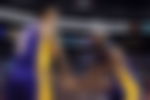 ADVERTISEMENT
Article continues below this ad
Earning someone's respect as great as Kobe is never a piece of cake. Nobody dared to pull off stunts in front of the Mamba, who, in just 10 years, had become the face of the franchise. However, Barnes was an exception.
While playing against each other one night, things became a little rough between Kobe and Barnes. So much that Matt even tried to fake pass right in front of Kobe's face, but he didn't even flinch.
This had a polar opposite effect on Bryant. Instead of getting infuriated, he was impressed. Hence, the phone call that gave Matt the opportunity to play beside Kobe for two seasons. Some might say, Barnes had a much better career waiting for him with the Miami Heat, but being unable to play with Kobe might have been a bigger loss.
ADVERTISEMENT
Article continues below this ad