Kobe Bryant Once Spent Over $700,000 on a One of a Kind Car as Special Gift for Wife Vanessa: "You Just Use the Shift Lever…"
Published 08/23/2022, 12:45 PM EDT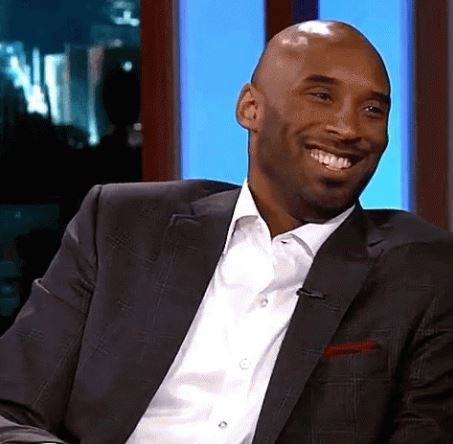 Kobe Bryant met Vanessa in 1999. The two were married for over two decades. Kobe was 21, and Vanessa was 17 when they met each other, and they tied the knot in 2001. Bryant was a loving husband and doting father. He once spent over $700,000 on his wife and got her a special gift. 
He once gifted Vanessa a blue designer dress once the couple re-united and re-took their vows. The gift was supposedly a reference for Allie and Noah's reunion from their favorite movie. Vanessa spoke about how thoughtful Kobe was while giving presents during her speech on Kobe's remembrance day at Staples Center. The blue dress was reportedly very exclusive and designed by Karyn Wagner.
ADVERTISEMENT
Article continues below this ad
In addition to the dress, Kobe once gifted Vanessa a $700,000 dollar car on the occasion of her turning 19. The car was a one-of-a-kind Lamborghini Murcielago. Kobe put a lot of thought while gifting Vanessa a Lambo. He got the car converted from a manual to an automatic drive. He made sure that the car was the most exclusive piece of machinery in 2001. Reportedly, the technology used was a drive-by-wire tech that was a rarity in 2001.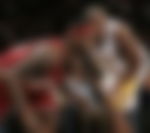 With the exception of the doors, which were made of aluminum, the original Murciélago had an all-carbon fiber body. The carbon fiber structural members were tubular and attached to the frames. The 6.2-liter 48-valve V12 engine features variable valve timing. It has a rating of 479 lb-ft of torque and 580 horsepower at 7.500 rpm.
Kobe Bryant gifts Vanessa a one-of-a-kind Lamborghini
Vanessa Bryant has an insane car collection. She has an estimated net worth of $600 million and has one of the most luxurious garages out there. She owns Mercedes-AMG G63, Land Rover Range Rover, Cadillac Escalade, and a Lamborghini Murcielago.
'Dub magazine' talked to Exclusive Motors, who customized the car. They said, "It's basically like a semi-automatic transmission. You just use the shift lever and then gas the pedal."
The Lambo was a gift from her late husband, Kobe Bryant. Los Angeles Lakers legend Kobe gifted Vanessa the gilded vehicle as she turned 19. Kobe would have been 21 at that time and was about to enter his prime for the Los Angeles lakers.
Kobe's special gift to Vanessa
Vanessa talked about Kobe's surprising her with a blue dress in a tribute eulogy.
ADVERTISEMENT
Article continues below this ad
Vanessa said, "When I asked him why he chose the blue dress, he said it was because it was the scene when Allie comes back to Noah," Vanessa said, "We had hoped to grow old together … like the movie."
ADVERTISEMENT
Article continues below this ad
WATCH THIS STORY: 3 Times 395 Pound NBA Giant Shaquille ONeal Scared The Life Out Of Fans By Diving Head First Into The Crowd
It is evident that Bryant gave some exclusive gifts to Vanessa during their time together.
Edited By: Pritam Priyedarshi