Kobe Bryant's Former Trainer Wrote 14 Letters to "Physically Abused" Michael Jordan in Search for a Job
Published 05/17/2022, 7:45 AM EDT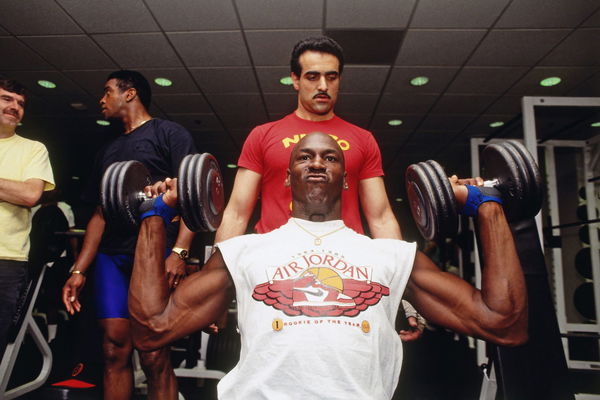 Michael Jordan and Kobe Bryant were similar to each other in a lot of ways. Both were incredibly hard-working and determined. And behind their GOAT workouts was the common man, Tim Grover. Tim is a professional personal trainer and has trained multiple NBA players. His list includes two GOATs, Kobe Bryant and Michael Jordan.
Though in the early days of his career he tried hard to find a job until the GOAT himself asked for him. Little did he know of MJ's full potential. After Jordan, Kobe was Tim's next project and he handled that greatly.
Tim didn't write Michael Jordan a letter asking for being his personal trainer
ADVERTISEMENT
Article continues below this ad
Tim read an article in the newspaper that said, 'Michael Jordan was tired of taking the physical abuse of the Detroit Pistons and wanted to get stronger', describes Tim. Jordan wanted to put some muscle on in order to compete with such a physical team. Grover started writing letters to all the Chicago Bulls players, which was a sort of his resume. He wrote letters to 14 of the 15 Bulls, the one player who he left out was the GOAT himself.
WATCH THIS STORY: "If I Offended Anyone, That's Too Bad": How Michael Jordan Gave Reebok a Savage Reply for Their Antics Against Nike During 1992 Olympics
ADVERTISEMENT
Article continues below this ad
Tim thought that an elite athlete like Michael wouldn't need his assistance knowing that Grover hasn't worked with a professional athlete. After sending all those mails, Tim did not get any response. Though when Jordan heard about him, he wanted to find out more about Grover's services.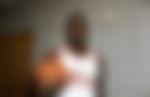 Tim was then Jordan's personal trainer and went on to train him for the next 15 years. Interestingly, he even trained Michael during his baseball career. Tim was an exceptional trainer and alongside Jordan, he trained Scottie Pippen. Charles Barkley, Hakeem Olajuwon, Kobe Bryant, and Dwayne Wade were some of the greats Tim has worked with.
ADVERTISEMENT
Article continues below this ad
Later on, Tim taught his students all about sports training and how to train professional athletes. And Jordan was the first player ever to have a personal trainer who helped him get better. Nowadays, hiring a personal trainer is a no-brainer among professional athletes.