'Kobe/MJ Fadeaway Work': Isaiah Thomas Impresses by Lakers' LeBron James' Fadeaway
Published 02/13/2021, 2:30 PM EST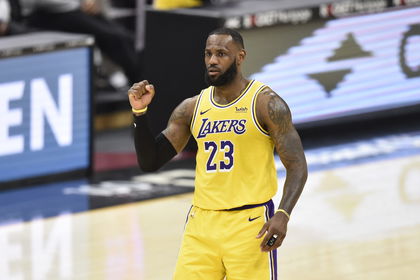 ---
---
The Los Angeles Lakers won their seventh game in a row as they beat the Memphis Grizzlies 115-105 yesterday. Super duo of Anthony Davis and LeBron James led the team as they scored 35 points and 28 points, respectively.
ADVERTISEMENT
Article continues below this ad
They now have a record of 21 wins and 6 losses and are the second seed in the Western Conference. LeBron James has been pivotal to their success this season.
ADVERTISEMENT
Article continues below this ad
LBJ had a great all-round game against the Grizzlies scoring 28 points, 9 rebounds and 8 assists. This performance had his own highlight reel with some superb dunks, some amazing assists and even great mid-range shots against the Grizzlies.
Early in the fourth quarter, LeBron dropped a jaw-dropping fade-away jumper on forward Kyle Anderson. Former Boston Celtics' guard Isaiah Thomas was blown away with the shot.
After the game, IT tweeted, "That might've been his coldest fadeaway he's ever done. That was some Kobe/MJ fadeaway work. Damn!"
Over the years, LBJ has added multiple shots to his arsenal. The fadeaway jumper has been one of his go-to shots in recent years and has become a potent tool in the most vital moments. Just like Michael Jordan and Kobe Bryant, James' fadeaway has practically been unguardable. It has been in full display this season were he has hit some clutch fadeaways for crucial wins.
Can LeBron James lead the Lakers to a repeat?
While last season might have been challenging for James and Co. especially in the bubble, this season they face multiple hurdles if they want to repeat.
They have had the smallest off-season in NBA history, the Western Conference has become fully loaded with teams like the Warriors making a comeback and a very tight schedule to complete their games.
ADVERTISEMENT
Article continues below this ad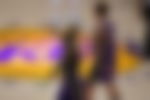 While people expected him to take a break in the initial part of the season, the 36-year-old has led the Lakers to the second best record in the league and leads the team in minutes.
This has been pivotal because of the lackluster start to Anthony Davis' campaign. With Davis taking a step back, LeBron has controlled the offense and been the biggest threat for other teams.
ADVERTISEMENT
Article continues below this ad
LeBron is here to prove his haters wrong and is in for the MVP trophy and for his fifth championship ring. Can he prove his doubters wrong?