Kyle Kuzma Bids Goodbye to the Lakers With a Story Aboout His First Meet With Kobe Bryant
Published 08/11/2021, 12:00 AM EDT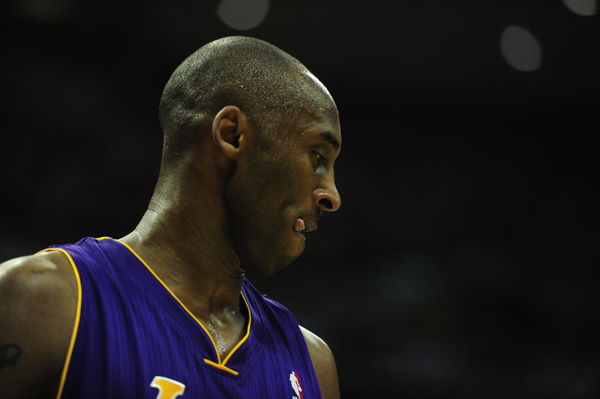 ---
---
Players being traded can bring up a lot of feelings, good or bad. Unfortunately, in Kuzma's case, he seems to be holding a little bit of a grudge after being trade. This was most clear when he took some subtle shots at LeBron James, calling Kobe Bryant the GOAT instead. But recently, Kyle Kuzma revealed some personal details about his first sit-down with Kobe Bryant which shows how much he admired the Lakers legend. This might mean that those comments weren't out of spite, but in fact, genuine.
ADVERTISEMENT
Article continues below this ad
How Kobe Bryant approached Kyle Kuzma
Ever since Kyle Kuzma joined the Lakers four years ago, the first thing on his mind was a meet with the legend himself, Kobe Bryant. He kept pestering Rob Pelinka to fast-track a sit-down with Kobe saying, "Come on, help me out. I'm trying to talk to him." 
ADVERTISEMENT
Article continues below this ad
However, it was Bryant who ended up reaching out to Kyle himself. Back when they were in Minnesota for a game, the youngster was preparing in his room and his fan rang. Guess what? It was a text from Kobe. It said, "Yo, this is Bean. Let's do dinner. Sunday when you guys get back."
Kuzma couldn't believe his eyes and even arrived at dinner 15 minutes earlier because of how nervous he was. Kobe kept him waiting a while but when he entered, the whole restaurant's attention was on him. But Kobe was as chill as ever and started the conversation with, "Kuz, what up man?". This was a night to remember for Kuzma because THE Kobe Bryant knew his name.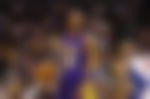 WATCH THIS STORY: Michael Jordan, Kobe Bryant & Other NBA Superstars That Have Stunned us With Their Dunks at Olympics
What did the two talk about?
ADVERTISEMENT
Article continues below this ad
There is nothing they didn't talk about. Kuzma revealed, "We're just talking about life, basketball, how I grew up, how he grew up. The ups and downs of his career. We talked about his business life. Things that really influenced him. The cool thing with Kobe — he was always trying to get smart. He was always trying to gain knowledge, and he'd find that from anything."
Kobe took complete interest in Kuzma's life as well. From talking about his upbringing to how it helped shape his pro-career, Kobe was all in. "That was a really cool night for me. It's a memory that just gets more important and more special to me as time goes by," concluded Kuzma.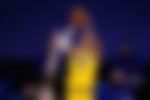 It's only fitting that Kuzma's farewell message to the Lakers started off with a story about Kobe Bryant. The man who made the franchise into what it is today. And ever since he passed away, there can never be too much of the Mamba, isn't it?
ADVERTISEMENT
Article continues below this ad