Kyle Kuzma Breaks Down His Role with Washington Wizards and How He's Becoming a Better Version of Himself
Published 08/25/2021, 1:00 AM EDT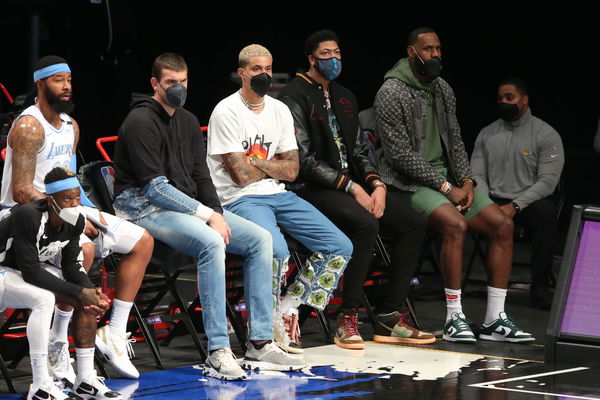 ---
---
Kyle Kuzma came to the Lakers when Brandon Ingram & Lonzo Ball hyped up the team. He then saw a rise in his offensive performance with the duo taking the exit and LeBron James sitting out with a 2019 injury. 
ADVERTISEMENT
Article continues below this ad
However, it all went downhill in the last two seasons, where he had to take a backseat with the onset of Bron & Anthony Davis. And now, after a pitiful postseason, the man is out of LA and all set to rock DC. 
ADVERTISEMENT
Article continues below this ad
Kyle Kuzma version 2.0 is ready to roll
Kyle was itching for a bigger role for the last two years now. Though he did not complain in the 2019-20 season where he attained his first ring, the man looked frustrated with the 2020-21 season. He did not get a chance to start any playoff game, and that somewhere fueled his aspirations to take a leadership role with a new team.
In a recent interview, Kriss Kross discussed his expectations with the Wizards and expressed, "Coming to this organization, [general manager] Tommy [Sheppard] has said they have high expectations for me. I want to withhold that." 
Also, the 26-YO, who shot 36.1% from the three-point line, promised that his off-the-dribble shooting would improve. The proud performer detailed, "That's something that I've really worked on this offseason. Being able to, whether it's pick-and-roll, break a guy down. Getting just a quick and efficient shot, whether that's off-the-dribble, getting into the midrange."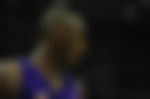 How will the former Lakers champion fit into the Wizards' wizardry?
Kyle showed a great improvement in his defense work this past season. With some crucial blocks under his name, the athlete made his mark, and that's where coach Wes Unseld can push him further. 
As Kuz added, "I've really done a great job of hammering my ball-handling. I think last year with the Lakers, I did a great job of showing and being a willing passer, somebody that can get guys open and get guys open looks."
ADVERTISEMENT
Article continues below this ad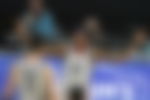 Certainly, he is a team player, and having two of his Lakers teammates in the squad is another addition. While Bradley Beal, Spencer Dinwiddie, and Rui Hachimura can handle the offense, there's a lot Kyle can do to help with spacing and other things.
It looked like Kriss has a plan when he argued, "adding a handle and a more consistent, stronger one will really allow me to be an on-ball type of guy. Not only just a scorer and be that type of threat, but be a threat to get guys open. Get Rui open shots, get Brad easier looks, help Spencer get downhill, get big [Daniel] Gafford pick-and-roll lobs."
ADVERTISEMENT
Article continues below this ad
Perhaps the clarity in Kyle's vision and the confidence in his words point towards the rise of a new leader. Can he really push the Wizards to the top? Help us know in the comments below.
Watch this story – Kyle Kuzma, Ben Simmons, and Other NBA Stars Who Had a Nightmarish Performance in 2021