Despite Growing Up a Huge LeBron James Fan, Pacers Star Fanboyed Most Over 7x NBA All-Star: "Has No Weaknesses as a Basketball Player"
Published 12/22/2022, 9:10 AM EST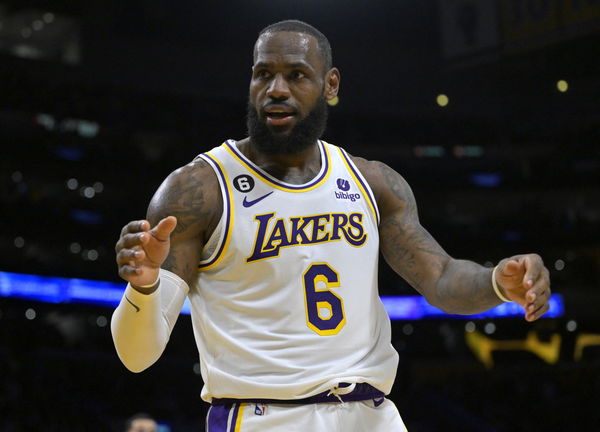 From the state of Wisconsin, Tyrese Haliburton has always been a fan of LeBron James. Growing up, he had a poster of LeBron's signature dunk in his room. He also collected various versions of LeBron's jersey. All in all, Haliburton had everything a typical fanboy would have. While working towards embodying LeBron, the Indiana Pacers star soon found himself playing against the man he admired for years. However, this star-struck feeling passed by quickly. With that said, there was one player in the league that Haliburton couldn't stop gawking at, despite making it to the big leagues.
In an interview with Bleacher Report's Taylor Hooks, Tyrese Haliburton opened up about how he has focused on becoming better at his craft. He also touched upon topics like overthinking, the NBA, and the impact of being a perfectionist. Then, the 22-year-old was asked to name one player that he took the longest to stop fanning over once he got into the league. Knowing Haliburton, the most-expected answer would have been LeBron James. However, he had another player in mind.
ADVERTISEMENT
Article continues below this ad
Tyrese Haliburton on getting over the star-struck factor
The shooting guard was star-struck by players like Damian Lillard, Carmelo Anthony, and Chris Paul. While he looked at these stars, Haliburton failed to comprehend what was happening around him. Following this, he acknowledged that everyone thought he'd be blown over by LeBron James.
Being around the 18-time All-Star was a dream. However, after facing LeBron, Haliburton was over the fan phase for now he was playing in the same league as his idol. With that said, he stated that it took him forever to get over the fact that he was playing against Kyrie Irving.
Haliburton watched the seven-time All-Star closely during the 2016 finals. During this period, a realization donned upon him. He said, "To me, it's like Kyrie has no weakness as a basketball player and I believe that before I was in the NBA and I believe that even more as an NBA player".
Read Now: Twitter Erupts on Heartbreak at the Buzzer for LeBron James as Lakers Bottle 17 Pt Lead vs Haliburton's Pacers
The Indiana Pacers star found it easier to connect with Irving because the two play in the same position. Haliburton then added that when he was praised by Kyrie Irving and LeBron James, he was officially over the "fan thing now".
The 22-year-old earned high praise from LeBron James
ADVERTISEMENT
Article continues below this ad
Earlier in the season, the Los Angeles Lakers lost to the Indiana Pacers. This thriller of a game ended in favor of the Pacers after Tyrese Haliburton and Andrew Nembhard teamed up to make a shot at the beat of the final buzzer. With four seconds to go, Haliburton got the ball across to Nembhard, who then took the game-winning shot.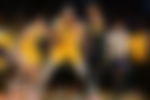 After the nail-biter of a game, LeBron James showered words of praise on Haliburton. He said, "Haliburton is a really, really dynamic point guard." He also commended the young star on his Basketball IQ.
ADVERTISEMENT
Article continues below this ad
Watch This Story – Top 5 NBA signature celebration moves, LeBron James, Stephen Curry, Michael Jordan, and more
Do you agree with Haliburton's views on Kyrie Irving? Let us know your thoughts in the comments below.
Edited By: Jayant Chhabra