Kyrie Irving Gets Brutally Called Out for Betraying LeBron James, Jayson Tatum and Kevin Durant by Honest NBA Analyst: "Talk About 3 Strikes"
Published 06/23/2022, 1:52 PM EDT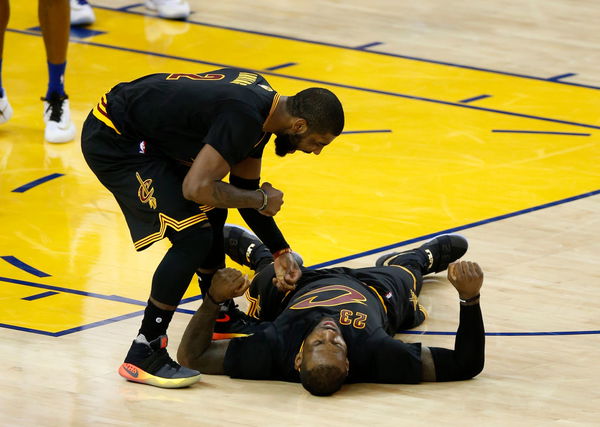 As the 2022 NBA Finals got over last week, we entered the 2022 NBA offseason. What a start we have got right now for the offseason. According to reports, Brooklyn Nets superstar, Kyrie Irving, and the Brooklyn Nets front office are far apart on Kyrie's contract extension. Kyrie is looking for a max contract about which the Nets are hesitant. Reports indicate Kyrie will become a free agent if he doesn't get the max contract from the Nets.
Kyrie and Kevin Durant joined the Brooklyn Nets in the summer of 2019. They had planned on playing together and Brooklyn was the destination, according to them, where they could win. Kevin Durant last year signed his max contract extension with the Nets. With reports of Kyrie leaving Kevin Durant alone in Brooklyn, one particular NBA analyst is not happy with him.
ADVERTISEMENT
Article continues below this ad
Watch This Story: How Old Is Warriors Superstar Stephen Currys Son Canon?
ESPN Analyst Stephen A. Smith was not happy with Kyrie's current situation. He said, "The same guy that left LeBron James, the same guy that left Jayson Tatum and Jaylen Brown.. the same guy that is literally on the verge of leaving Kevin Durant. He is basically saying to the NBA world, oh I can be trusted."
"Really? I mean, talk about three strikes and you are lucky this is basketball instead of baseball or your as* would have struck out already. This is some of the nonsensical nonsense I have ever seen," he added.
Brooklyn Nets' season of misery
When the 2021-22 season started, the Brooklyn Nets were the odds-on favorites to win the NBA title. With Kevin Durant, Kyrie Irving and James Harden on the roster had the most lethal and explosive offense in the league. But because of injuries and other circumstances, they never played together for a consistent period.
ADVERTISEMENT
Article continues below this ad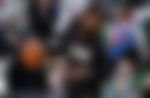 Eventually, James Harden was traded on a blockbuster deadline day trade to the 76ers that got them Ben Simmons and other assets. But this would not be enough as the Nets got swept in the first round by the Boston Celtics.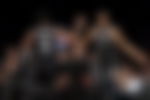 Kevin Durant signed his max extension with the Nets in the summer of 2021. But according to reports, Kyrie Irving and the front office are at an impasse because of his max extension. Ben Simmons has not played basketball in more than a year.
ADVERTISEMENT
Article continues below this ad
The Nets front office is at a crossroads which it will need to navigate fast. Let us know in the comments on whether you think Kyrie stays with the Nets or not.