'Kyrie Irving Has to Get His Mind Together'- Stephen A. Smith Comments on Brooklyn Nets Star's Hefty Penalty For Breaching Protocols
Published 01/15/2021, 3:20 PM EST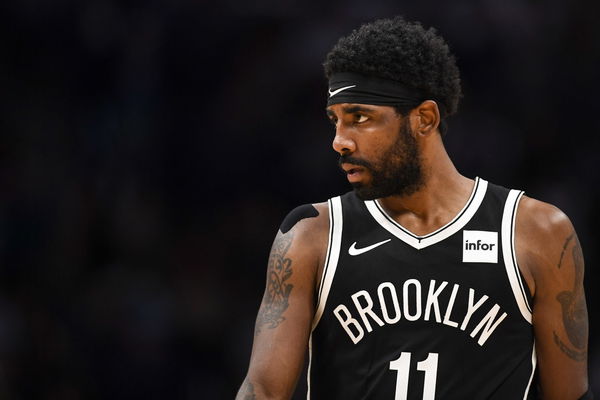 ---
---
James Harden and Kevin Durant are teammates once again. Moreover, they have a 3rd superstar in Kyrie Irving and this trio is primed to win the NBA championship with the Brooklyn Nets in 2021. But what does Stephen A. Smith think about the Nets' flashy new team? 
ADVERTISEMENT
Article continues below this ad
Brooklyn emptied their pockets and somehow landed James Harden via a sensational trade. The franchise has united 3 top players in their team for one sole purpose – to win a championship. However, they're yet to team up together and take to the court. 
NBA Analyst Stephen A. Smith detailed what he thinks about the Nets, as Kyrie Irving has also been reported to come back into the team.
ADVERTISEMENT
Article continues below this ad
"I don't know what to expect, to be honest with you. I mean, first of all, it's not what we see now this weekend it's what we're going to see in the weeks to come," Stephen A said. 
Will the Brooklyn Nets 'Big 3' fit into their roles right from the start?
James Harden to the Nets wasn't very surprising at all. It was imminent, but fans just didn't know when. But what's more astonishing is that Kyrie is also staying with the team, despite the personal hit that he's been taking for his leave of absence. 
However, Stephen A. Smith predicts that the Nets would require a few games' time to settle in. "James Harden's got to get his body together, Kyrie Irving has to get his mind together.
"Once that happens then you see the three big three on the court and then you judge them as the big three," Smith mentioned.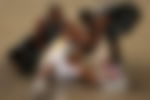 "Right now they're just individuals that are playing together they're not necessarily a team. The only person that's been a consistent model of a teammate has been Kevin Durant at this particular moment in time," expressed Stephen A. 
And rightfully so, Kevin Durant has been all about the game ever since making his return. Both Harden and Kyrie have had their fair share of drama, but KD has been balling it out for the Brooklyn Nets!
Stephen A reacts to Irving's hefty fine for breaking protocols
Stephen A. Smith had other things to say besides foretelling the Nets' future this season. The veteran journalist is never the one to mince his words, and likewise, he delivered a clear cut view on the Kyrie-Harden situation. 
ADVERTISEMENT
Article continues below this ad
"I believe in Harden's personality. I know he's been taking a lot of hits and what have you, but he was just trying to get himself out of there and we understand all of that he doesn't engage in load management. He gives it to you," Stephen A mentioned. 
"In the case of Kyrie Irving, in this 72 game season this year, the guy is getting paid $464,000 per game. So him being out or being rather or being penalized for these 5 games without pay is going to cost him in excess of $2.3 million: I hope it was worth it for," the 53-year-old added. 
ADVERTISEMENT
Article continues below this ad
Right now, Stephen A isn't too sold on the fact that James Harden is now with the Brooklyn Nets. Moreover, Kyrie Irving has not been in the best mindset to open this season, but it is only a matter of time before the 'Big 3' start firing.