Kyrie Irving Loses Over $11 Million As Nike Suspends Deal, but Gets Burning Support From American Rapper: "They Are Now Trash!"
Published 11/26/2022, 11:30 AM EST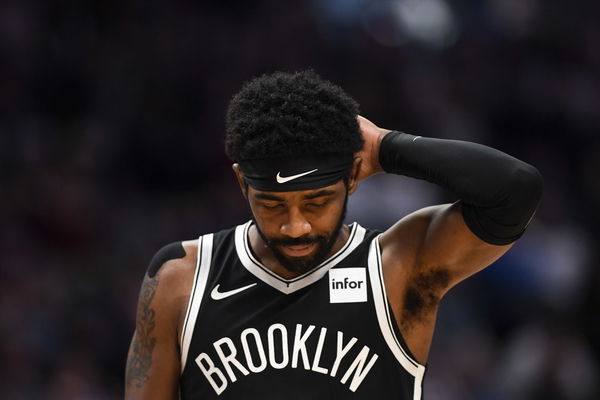 Brooklyn Nets superstar Kyrie Irving recently received support in a relatively bizarre manner. While many Irving supporters voice their opinions on social media, a particular celebrity went the extra mile. American rapper Mysonne recently uploaded two videos on his Instagram account. The clips showed the rapper burning his Nike shoes as a gesture of condemning Nike's decision of cutting ties with the Nets guard. Talk about commitment!
The Kyrie Irving controversy is old news now. However, the damages that came along with it might remain for a while. One of the damages was Irving's contract with the sports brand Nike. After Irving's controversial movie post aroused wide-range criticism, Nike announced that they would be terminating their deal with the Brooklyn Nets guard.
ADVERTISEMENT
Article continues below this ad
 

View this post on Instagram

 
The announcement was made on November 4 and several weeks later, Mysonne decided to express his displeasure with Nike's decision. The rapper also believed that several black-owned businesses deserved more attention.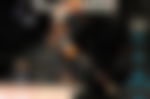 In the caption, Mysonne stated that if people chose anything above their dignity, then they would never gain equality. Several Instagrammers suggested Mysonne either donate or resell the shoes instead. However, seemingly undeterred by the comments, he tossed all of his Nike pairs into an incinerator.
 

View this post on Instagram

 
"If you so attached to Nike that it Bothers you that they are now TRASH in my Eyes therefore not only will I not wear or support it anymore , I refuse to donate Trash to anyone but the incinerator!!" Mysonne wrote in the caption.
Nike ends contract with Kyrie Irving
Kyrie Irving put himself under scrutiny due to the comments he made about antisemitism. Following his actions, the Brooklyn Nets star guard had to face several consequences. For instance, the Nets suspended him from at least five games. While Irving is now back on the court after missing eight games, his deal with Nike remained terminated.
Breaking: Nike suspends Kyrie relationship. Postpones launch of Kyrie 8. (Kyrie is in the top 5 best sellers for Nike, but nowhere near Jordan, Lebron etc) pic.twitter.com/ssrmkGnoBA

— Sara Eisen (@SaraEisen) November 5, 2022
ADVERTISEMENT
Article continues below this ad
Nike condemned Irving's actions and announced that they would be ending their contract with Irving. Furthermore, they also stated that the Kyrie 8 edition will not be launched anymore. In the previous year, the deal with Nike had fetched Irving a whopping $11 million. Therefore, it is likely that the NBA champion have faced a similar amount of loss upon the termination.
"At Nike, we believe there is no place for hate speech and we condemn any form of antisemitism. To that end, we've made the decision to suspend our relationship with Kyrie Irving effective immediately," Nike announced in a statement.
ADVERTISEMENT
Article continues below this ad
Watch This Story – Kyrie Irving's 5 most controversial moments on an NBA court amid ugly feud with Celtics fans
Do you think Mysonne's actions are totally justified? Let us know your thoughts in the comments section below!
Edited By: Jayant Chhabra