Kyrie Irving Might Finally Be Traded From Brooklyn Nets as Unexpected Fact About Kevin Durant Revealed by NBA Insider
Published 06/22/2022, 2:18 AM EDT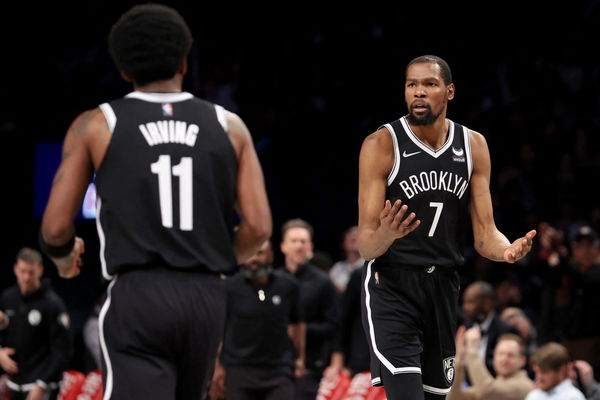 Kyrie Irving and the Brooklyn Nets have reportedly reached an "impasse" in their contract negotiations and his future with the franchise remains uncertain. His teammate and Nets star Kevin Durant hasn't yet given his opinion on this news. Durant and Irving are close friends and seemingly have great camaraderie in the locker room together. Both of them came to Brooklyn as a package deal three years back, in 2019.
But now, with this news getting percolated in every media outlet, the question is where does Kevin Durant stand on this issue. They had a dismal regular season rounded up by an embarrassing first-round playoff defeat to the Boston Celtics.
ADVERTISEMENT
Article continues below this ad
Can Durant resolve the differences between Irving and the front office? Will he leave if Irving does the same? The latter is the dominant narrative among media personnel and experts.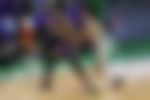 But, apparently, things are more nuanced than that according to journalist Nick Friedell who covered the Nets this year. He discussed the current situation and stated that the organization plans to sit down with Durant to understand his opinion and after that, will they decide on taking a firm step.
What is Kevin Durant thinking?
Friedell said, "At every turn publicly, [Kevin Durant] has been there to support [Kyrie Irving], to say we need Kyrie, to say Kyrie can win a title with me here in Brooklyn."
He mentioned that when they will talk to Durant during the summer, they will want to know whether he is seeing what others are seeing in Kyrie. According to Friedell, the Nets may be annoyed with Irving because of how the season got sidetracked due to him. The reports stated that they could no longer trust Kyrie anymore.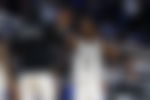 According to Friedell, Kevin Durant's problem is that he wants to win and is devoted to his friend. However, despite being extremely close, the relationship isn't always as tight as it seems.
ADVERTISEMENT
Article continues below this ad
Durant's opinion on Kyrie Irving matters
Other journalists like Kristian Winfield have said that Kevin Durant hasn't spoken with the organization for several weeks. He has been taking his usual sabbatical and has been involved in Twitter jabs with NBA legend Charles Barkley. Notably, Kevin Durant has also been talking about his friend and former Brooklyn Nets teammate Mike James' pursuit of a EuroLeague title.
Watch this Story: Michael Jordan Highlights: How Did The GOAT Perform At His Famous Flu Game? Stats, and More.
ADVERTISEMENT
Article continues below this ad
According to Friedell, if Durant wants to back Kyrie Irving, he will stay. However, if Durant has any mixed feelings about it, then the mercurial star might just leave as everything in the organization revolves around the two-time champion's consent.
What do you think Kyrie Irving should do? Let us know in the comments below.