Kyrie Irving Reveals His Cavaliers Form Alongside LeBron James Wasn't the Best Level He Produced
Published 05/04/2022, 9:00 PM EDT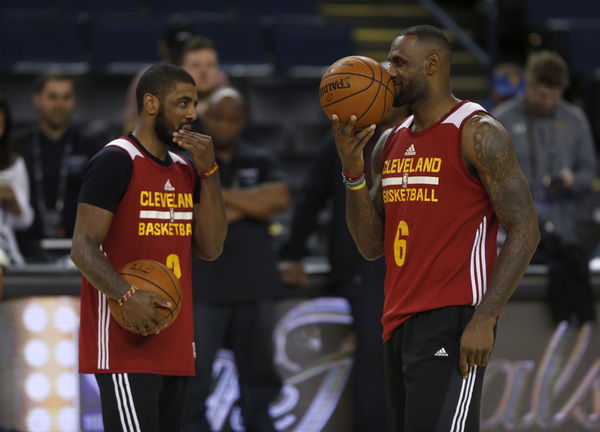 LeBron James and Kyrie Irving were a deadly duo. It was a partnership that took the NBA by storm. Together they beat the Warriors for the championship in 2016. Cleveland was first home to Kyrie, just like it was for LeBron. The Cavaliers drafted LeBron in 2003 and drafted Kyrie in 2011 as their first picks. Just goes to show how good both of them were before playing in the NBA and in fact still are.
The duo played together for 3 seasons and were something else. The duo played in all three NBA finals in 2015, 2016, and 2017. Cleveland was the side to beat at the time. Unfortunately for them, they could only win one of the three finals as they were rivaled and beaten by Warriors the two times.
ADVERTISEMENT
Article continues below this ad
Kyrie averaged 23.4 points per game in three seasons together. Whereas LeBron at that time, averaged 25.6 points per game. LeBron also won the NBA finals MVP for the 2015-16 season. In those three seasons, Kyrie averaged 23.9 points per game in the playoffs, whereas LeBron averaged 29.6 per game in the playoffs during the partnership with Kyrie Irving.
WATCH THIS STORY: LeBron and Kyrie brotherhood moments.
He talked about his time in Cleveland recently, mainly the 3 seasons with LeBron James.
Kyrie Irving talks about his partnership with LeBron James
Kyrie was recently featured on The ETCs podcast with Kevin Durant. He reminisced about the time with LeBron in Cleveland Cavaliers and claimed that those three seasons were not particularly his best years individually in terms of his numbers.
"We just had a good group. And that run was special because we had dealt with so much adversity in the regular season. You know, internal stuff, that we had to get right as teammates and then go on to the playoffs. We could do anything." Kyrie said.
"Looking back on it, I think it was more special because of the way we did it and the circumstances, situations that we were faced with. I had to go deep within myself to bring out all of these tools that I had learnt since I was learning fundamentals. And just put them on display on the biggest stage."
ADVERTISEMENT
Article continues below this ad
"I think that was one of the highest levels of play that I played. But it wasn't the highest from me that I look back on. Just because it was a short window." Kyrie admitted that he had not peaked during his time with LeBron in Cleveland.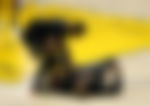 Kyrie Irving returned to the show to talk with Eddie Gonzalez about the 2021-22 season, including his New York City vaccine mandate saga, returning to the court, and the Nets postseason loss to the Boston Celtics. The seven-time All-Star looked back at the injury that ended his 2021 postseason.
ADVERTISEMENT
Article continues below this ad
Apart from talking about LeBron James and the Cavaliers, he also talked about the Celtics. Kyrie also discussed his life off the court. He talked about the pressures he faces as a superstar athlete and how that helped form the kinship he shares with Kevin Durant. He shed some light on if he should have made the NBA75, and his title as the "most skilled player". Kyrie also discussed his outlook on the future of the Nets, where the team goes from here.