Kyrie Irving Saga Takes A Bizarre Turn As Nets Reveal Their Honest Intentions That Might Trigger Lakers Fans
Published 06/22/2022, 12:00 PM EDT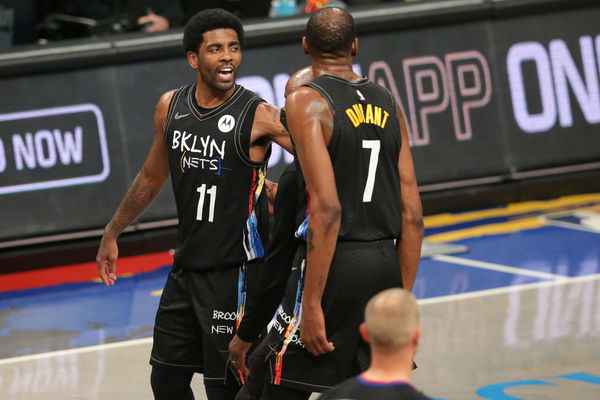 The entire situation with Kyrie Irving has been buzzing all around the NBA. The Lakers are getting closer than ever before to see a LeBron and KAI reunion. However, the Nets revealed their plan for their skillful star, and it could upset the purple and gold. A short-term deal could see the KD and Kyrie duo get another year.
Last season, a much-needed superstar wasn't available for the most part of the season. Kyrie is a star and an absolute show for the fans. However, his refusal to fall in line with the norms led to him being absent from the action. But at the end of the season, KAI was able to become a full-time player.
ADVERTISEMENT
Article continues below this ad
It looked like he was there the whole time, dazzling everyone. But Brooklyn isn't all that sure. In light of the Lakers rumors, they revealed their future plans for Kyrie going into the next season.
WATCH THIS STORY – WATCH: LeBron James Celebrating His 15 Year Old Sons Birthday In A Rainstorm With His Millionaire Elder Son and Other Family Members
Kyrie Irving to choose the Nets over the Lakers?
As one of the best players in the league, Irving's position is a huge matter. After a disappointing finish to their playoff journey, the Nets may welcome a change in dynamic. In addition, losing James Harden didn't help them much either. But it seems the Nets are adamant on keeping the 7-time all-star.
The Brooklyn franchise announced their honest plans for Kyrie. After his situation, the Nets aren't putting all their faith. They are willing to offer a short-term and incentive-based contract to KAI. With a $36.9 million player option available, the communications are expected to be fluid. However, this led to the fans voicing their opinion about the whole situation on Twitter.
Irving brought more problems than points to Brooklyn

— curry 3-1 lebron (@LeEyepoke) June 21, 2022
ADVERTISEMENT
Article continues below this ad
The dynamic of Durant and Kyrie has done wonders for the Nets. The most prolific attacking duo in the league, however, hasn't seen any success. Kyrie has failed to add to his tally since his partnership with LeBron James. And now, with heavy rumors of going to the Lakers, Irving may take it into consideration.
With AD and James already in place, the addition of Kyrie could solve most problems for the Lakers. With the offensive bag of Kyrie, the Lakers will have a much more fluent offense. Moreover, his connection with James can never go out of touch.
ADVERTISEMENT
Article continues below this ad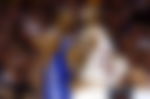 Do you think Kyrie should join the Los Angeles Lakers? Let us know in the comments below.