Kyrie Irving Trade Rumours Has Fans Going Gaga As Jimmy Butler's Heat Reportedly Join The Race
Published 06/23/2022, 9:00 AM EDT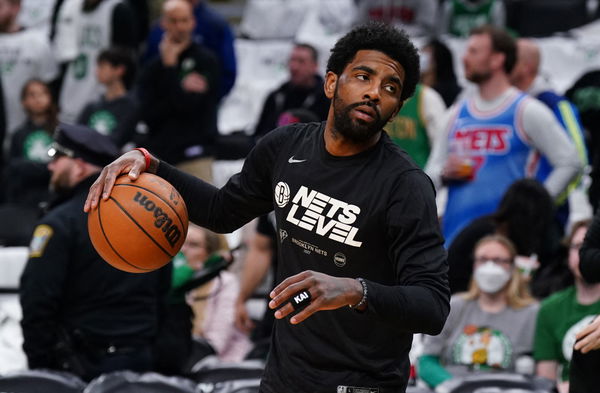 With the off-season underway, teams are chasing their potential targets. And after an abysmal season, the Lakers are going big. The purple and gold are trying to reunite LeBron James and Kyrie Irving once again in hopes that they can repeat their 2016 success. However, they aren't the only ones interested in having a piece of KAI. According to recent reports, the Miami Heat are also joining the run for the seven-time All-Star.
The Heat was a pure example of star players can't alone get the job done. While Butler leads the way for Miami, the supporting pieces excelled in their roles. In addition, they are hungry and have given it their all every time they step on the floor. But despite putting in the effort, they are yet to make an NBA final since 2020.
ADVERTISEMENT
Article continues below this ad
And to make sure that happens, Butler may have a chance to get Irving to run alongside him.
WATCH THIS STORY – 5 best Memes on Chris Paul Choking Yet Again in the NBA Playoffs
Kyrie Irving liking the Miami Heat?
After becoming the best Eastern Conference team in the NBA, Miami had their storybook set. Playoff Jimmy was going nuts and the path looked clear. However, The Celtics crashed in and beat the former finals team in a hard fought 7 game series. Butler was putting up insane numbers night in and night out. But they were lacking a scoring mastermind to back him up. And getting so close, the Vince City is desperate to get another shot at the title.
Back in his Chicago days, Butler called Kyrie Irving his favorite and the one he would want to play with. And Miami are looking to deliver for their All-Star. Likewise, fans went crazy over this news.
We terrorizing the league

— WusCrackinMyNizzle (@wus_my) June 22, 2022
Hmmmm…. not a fan of Kyries antics however, he makes us the best team in the east because he can create his own shot and can put the team on his back… https://t.co/hlGvFIM1u2

— DIRTY BIRD (@dirtyyybird) June 22, 2022
ADVERTISEMENT
Article continues below this ad
Butler has never been the primary scorer for any team. As his first time in Miami, it is clear Jimmy needs someone to share the load. And KAI's addition could change the entire dynamic. His skillful and epic mastery with the ball makes him one of the most terrifying players of all time. Great in isolation and creating his own shot, a hot Kyrie is one player no team would want to face. The Heat may end up losing key players such as Herro, Duncan Robinson or even Victor Oladipo. However, the return they get far surpasses those sacrifices.
ADVERTISEMENT
Article continues below this ad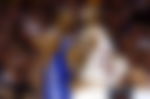 At the end of the day, it is going to be a dog fight between all teams who are chasing Irving. But they have to remember, Irving comes with both perks and troubles. Who do you think will win the race for Kyrie Irving? Let us know in the comments below.