Kyrie Irving Trade Rumours Ripped Apart as NBA Insider Has Bad News for Lakers and Knicks Fans: "Does Not Have Significant Leverage in This Situation, Unless….":
Published 06/22/2022, 8:30 AM EDT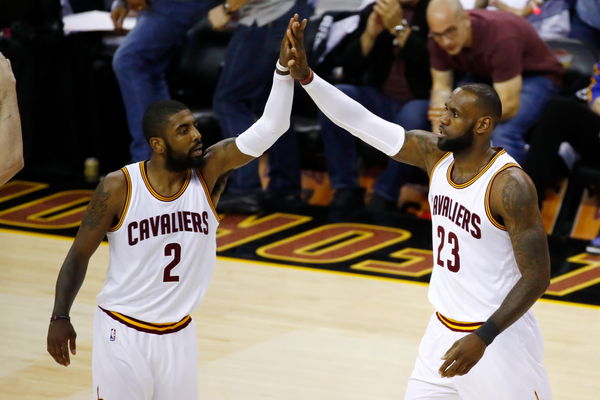 The situation around Kyrie Irving is arguably chaotic right now in the NBA. While he does have a $36.5 million player option to stay at the Brooklyn Nets, he has been expecting a max-contract extension. However, the Brooklyn Nets management is not totally sold with the idea, considering the uncertainty he caused this season.
If the negotiations fail between Irving and the Nets management, the most likely scenario is for him to opt for free agency. Amid this, a lot of fans have been speculating about his and LeBron James' reunion at the Los Angeles Lakers. 
ADVERTISEMENT
Article continues below this ad
As per reports, there are a lot of teams who may want to have the former champion on their team. The question here is, can they? There are a lot of teams that can use Kyrie's ball-handling skills but might not be able to pay him enough. Kyrie is currently on a four-year contract of $136,490,600.  His annual average salary is $34,122,650.
For all the prominent teams, this figure is bound to put a hole in their pocket. As per ESPN, Irving, 'does not have significant leverage in this situation, unless he is willing to take a significant pay cut.'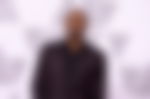 His options are limited to the Detroit Pistons, the Indiana Pacers, the Portland Trail Blazers, the Orlando Magic and the San Antonio Spurs. The big teams like the Lakers and the Los Angeles Clippers don't have enough cap space. 
Kyrie Irving to the Los Angeles Lakers?
While a lot of Lakers fans would love to have the former Cleveland Cavaliers duo on their team. Although this option is highly unlikely. The Lakers already have LeBron, Russell Westbrook and Anthony Davis on major contracts and all the three are likely to stay with them.
ADVERTISEMENT
Article continues below this ad
They are left with just a soft salary cap of about $112 million, a luxury tax threshold of over $136 million, and a $143 million luxury tax apron for hard-capped teams.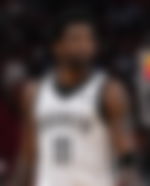 The Lakers management would likely love to have a combination of LeBron, Davis and Irving on the team. But is it a good idea, the answer is probably not. After parting their ways with the Cavaliers, LeBron and Irving haven't reportedly been on friendly terms. 
ADVERTISEMENT
Article continues below this ad
WATCH THIS STORY:  Lakers Legend Kobe Bryant Once Admitted 19-Year-Old Andrew Wiggins Reminded Him Of His Own Glory Days: Looking Like A Reflection Of Myself
The deadline for Kyrie to opt for the option is June 29. His future will only become clear after that.