'Kyrie Irving Wants To Be Seen': Former NBA Player Rips Into Brooklyn Nets Star
Published 01/13/2021, 11:46 AM EST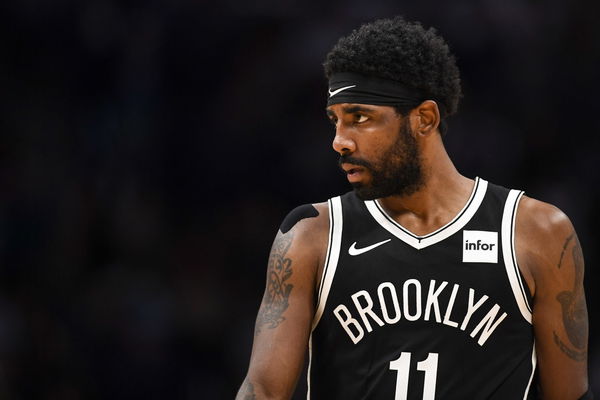 ---
---
The Brooklyn Nets are an Eastern Conference powerhouse, but one of their best players in Kyrie Irving has mysteriously been missing games one after the other. Naturally, this has become a topic for discussion, with NBA analysts and former players giving their take on the issue. 
ADVERTISEMENT
Article continues below this ad
Kyrie Irving is facing the heat for his recent actions, and former Chicago Bulls player Jay Williams recently gave his honest opinion on Kyrie and what the Brooklyn Nets organization is going through right now. 
Jay Williams hits back at Kyrie Irving for careless actions 
ADVERTISEMENT
Article continues below this ad
Kyrie Irving has missed four straight games for the Nets and he hasn't played since January 7. The 2016 NBA champion cited personal reasons for his leave of absence, but a recent video stirred up controversy on the internet. 
Kyrie was seen attending his sister Asia's birthday party, and the video footage shows him breaking the league's COVID-19 protocols. The league is currently investigating the video, and Jay Williams is fuming at Kyrie over the alleged recording. 
"If had a party, and I didn't want people to know that I had a party, with security you're checking your phone at the front, no pictures allowed it is mandated once you come into this party. If I do not want to be seen, you will not see me. Kyrie Irving wants to be seen. Don't get that twisted," Williams mentioned. 
Jay Williams is not the one to attack NBA players for their actions, but Kyrie's controversy left him baffled. 
Williams is fuming at both the Nets and Kyrie for handling the issue poorly
First things first – Why do the Brooklyn Nets have no clue about Kyrie Irving's whereabouts? The organization is now in trouble for letting their players loose when there are several restrictions in place. 
Moreover, Irving initially missed a game due to personal reasons, but no one knew that he was attending a party, not even his head coach or general manager. "You owe that type of communication to an organization that is backing you," Williams advised Irving.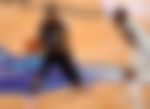 The Nets players are becoming scapegoats, as Kyrie is now in the center of media attention. They had no answer when asked about his presence during games, and it is hurting the team even more.
ADVERTISEMENT
Article continues below this ad
"Just the way everything has been handled has been so poor. It's just, it's thrown the organization, under the bus and Kyrie is just going back and forth, back and forth," Jay Williams mentioned. 
"It is so disappointing to see a team that has so much potential – we're not talking about on the court things that are happening with them, all the attention is focused on Kyrie Irving, and that's where should not be," he strongly expressed. 
ADVERTISEMENT
Article continues below this ad
Kyrie Irving has never been short of media attention, and he's in the limelight once again. The reasons are against him, and the point guard is yet to return to his duties or give a proper explanation for his actions. He will also miss the Nets' upcoming set of fixtures vs the New York Knicks and Orlando Magic.