Kyrie Irving, Who Was Termed 'Finished', Makes Claim About "Crawling Into His Prime" That Will Please Kevin Durant
Published 05/04/2022, 8:30 PM EDT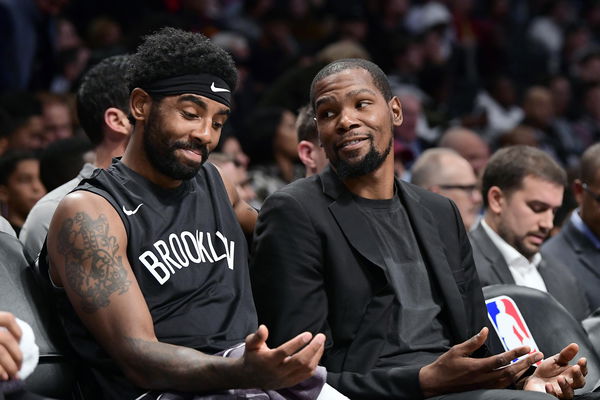 There are few players who are as talented as Kyrie Irving. When Irving joined Kevin Durant in the Brooklyn Nets, the front office and the fanbase expected big things. Furthermore, the Nets were dubbed as championship favorites this season. 
However, the Boston Celtics swept the Nets to proceed to the semi-finals of the Eastern Conference playoffs. Interestingly enough, Irving revealed in a podcast that he is slowly crawling back to his prime that will help the team.
ADVERTISEMENT
Article continues below this ad
This news will surely lighten the mood of the Nets' fanbase and Kevin Durant as they recover from the humiliating loss against the Celtics.
Kyrie Irving drops a truth bomb regarding his future
At the start of the season, everyone expected the Brooklyn Nets to challenge for the title. After all, the team had the likes of Kyrie Irving, Kevin Durant, and James Harden.
However, the team exited the NBA playoffs during the first round itself. The Nets took on the Boston Celtics and lost the 7-game series 4-0. Interestingly enough, they happened to be the only team to not record a win in the playoffs!
Kyrie Irving averaged 27.4 points, 4.4 rebounds, and 5.8 assists per game this season. Crazy to think he recorded such numbers despite not playing a large chunk of games!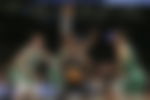 Furthermore, Irving believes this is not his prime. Rather, he is slowly crawling into it. Talking on a podcast with Brooklyn Nets teammate Kevin Durant, Irving revealed what he feels regarding his prime.
ADVERTISEMENT
Article continues below this ad
Kyrie said, "I feel like I'm slowly crawling into it. Just as my talent becomes much more of a canvas for me to work with, in the summertime and in this season, finding motivation and playing different styles and figuring out what works for you."
He added, "But I think at this point in my prime as I crawl into it, it's consistently being at a level of enjoyable assassin time."
ADVERTISEMENT
Article continues below this ad
WATCH THIS STORY: 5 Times Draymond Green Resorted To Dirty Fouls That Occasionally Got Him Ejected
Safe to say, Irving seems ready for the next season. The Nets enter the next season still having one of the best rosters in the league consisting of players like Irving, Durant, Ben Simmons, and Andre Drummond. It remains to be seen what the team achieves come next season.