Clippers' Ivica Zubac Reveals How Lakers' Kobe Bryant Left a Huge Impact on His Younger Self
Published 03/13/2021, 12:11 AM EST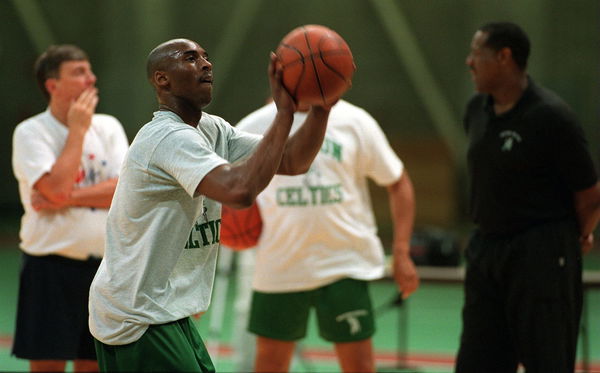 ---
---
A sportsman attains legendary status when he leaves an impact on the generations to come. How Wilt Chamberlain inspired Dwight Howard, Michael Jordan affected Lakers' Kobe Bryant, and LeBron James influenced Michael Porter are a few notable stories. But there is another story that is worth listening to.
ADVERTISEMENT
Article continues below this ad
When the Lakers selected Ivica Zubac in the second round of NBA Drafts 2016, no one in America had heard of him. The Croatian, on the other hand, always dreamt of playing for the Lakers, perhaps not because it was his favorite team, but because Kobe was his favorite player.
Ivica Zubac and his early life admiration for Kobe Bryant
ADVERTISEMENT
Article continues below this ad
In an interview, the star revealed his motivation to follow the NBA as a child sitting thousands of miles away from the USA. The center player revealed, "My favorite as soon as I started following the NBA was Kobe. I didn't play that position, but he was my idol. Everything about him and the game of basketball, I loved it. Everything he represented. That was my idol."
Initially, the Big Z wanted to become like Zoran Planinic, a former Croatian NBA player (New Jersey Nets). He started playing at the age of seven and soon became a key player for Brotnjo.
When he was just 13, his country's top club Cibona noticed his talent and invited him to play for them. Although he faced some poor school seasons and an early teenage injury, the man soon became a household name in Croatia.
In the years to follow, he played for the national team and made his agent aware of his interest in joining the NBA. That was probably when Kobe Bryant in his peak inspired Ivica to stretch for glory. 
Read Also – Kawhi Leonard Updates His List of Demand from Clippers Ahead of the Remaining Season
Zupac, the NBA, and a deepening fandom for the Lakers great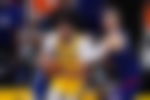 Notably, Ivica took birth in 1997 when Kobe Bryant was playing his rookie season with the Lakers. When he hit his teenage years and saw chances of joining the NBA, Kobe had already won five titles.
ADVERTISEMENT
Article continues below this ad
Perhaps, a young Zubac was also inspired by how Kobe would play with injuries and make a comeback each time. In the same interview, the 7'1" player added, "I watched all of his highlights and even collected his cards."
Unfortunately, this fan of Kobe entered the league exactly after the Black Mamba announced his retirement. But he soon made his name in the Lakers' 101-129 loss against the Nuggets in March 2017, just 5 days shy of his 20th birthday. He scored a 25-point double-double and became the youngest Laker to do so. 
ADVERTISEMENT
Article continues below this ad
Today, although he plays for the Lakers' biggest competitors, the Clippers, he respects how a Laker inspired him to join the NBA. Will the amazing defender in this Zu-block ever taste the ultimate success in the NBA by winning a title? Help us know your views in the comments.