Clippers' Paul George Has a Threatening Message for Their Opponents and His Critics
Published 12/23/2020, 1:41 AM EST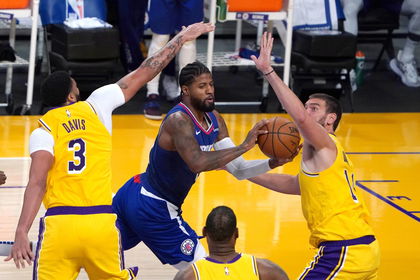 ---
---
Clippers' Paul George is once again back on track, reuniting with his former self. In the opening night against the Lakers, he could convert almost every shot. PG was very certainly the best player on the floor, taking the Lakers and also his critics by surprise. 
ADVERTISEMENT
Article continues below this ad
He was not playing under any sort of pressure, and that showed in his game. Right from the beginning, the 30-YO seemed to have amazing control both on-ball and off-the-ball. Thanks to his performance, the Clippers beat the Lakers 116-109.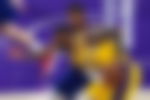 Paul George was good left, right, and center
ADVERTISEMENT
Article continues below this ad
Be it PG's step-back three over Kyle Kuzma or his dominance over Alex Caruso, the man was on fire. He totally stripped the Lakers of their celebratory mood on ring night. The star registered five three-pointers and scored 33 points, 6 boards, and 3 assists in his 36 minutes of play. 
In the post-game interview, the man of the hour said, "Ya'll don't know man, coming off two shoulder surgeries ain't easy… I had a heck of an off-season coming into this year, where I was able to train and get back on the floor, playing basketball coming into the season. I'm just in a good headspace and a good physical space. I'm putting a lot of work coming into this year."
This newfound version of Paul can be dangerous when matched with the amazing footwork and shooting capacity of Kawhi Leonard. The Clippers are back!
Clippers' forward also gave some funny moments to remember
There was a moment that literally became the best highlight of the game. Right before the end of the first quarter, when the Clippers were at a humongous 20-point lead against the Lakers, something funny took place. A pass from Lou Williams to Paul George ended up 'almost' hitting the referee. 
ADVERTISEMENT
Article continues below this ad
PG probably assumed that there was someone to spot-up around the corner and sent a quick pass in the direction of the match ref. His disappointment after that goof-up is a must-watch. 
ADVERTISEMENT
Article continues below this ad
Also, he had his share of few missed shots too. But everything aside, the often-underestimated star sealed the lips of his haters by his game-winning performance that lifted the spirits of every Clippers fan.