Clippers' Paul George Spills the Beans on Team's Mentality Ahead of the 2020-21 Season
Published 12/20/2020, 10:45 PM EST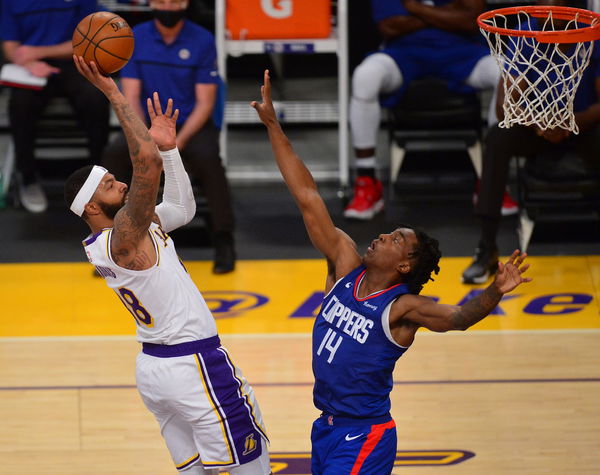 ---
---
It is not easy to witness one's arch-rival taking the podium and lifting a title. However, it can also serve as a great source of motivation in reigniting the hunger to win. The Clippers would want to keep a similar mindset when they play the Lakers at the Staples Center on December 22.
ADVERTISEMENT
Article continues below this ad
The league ensures that the Lakers and Clippers always play pre-season games against each other. It is good for the business because the fans absolutely love to see the LA-based teams lock horns. But the Clippers will shortly face an uncomfortable, forced situation on the opening night of the 2021 season.
What does Paul George think about the Clippers' opening night game?
ADVERTISEMENT
Article continues below this ad
The Clippers are all set to start their 2020-21 campaign against the Lakers. Moreover, as per the traditional setting, the opening day will also host the ring ceremony for reigning champs Los Angeles Lakers, while the Clippers will be in attendance. The event will undoubtedly add further insult to the injury that Kawhi Leonard's team suffered last season.
However, Paul George still had something positive to comment about the situation in a recent interview: "Dec. 22 won't be the test of finding who we are, where we're at…but [it's] the start of the marathon…we had enough motivation if we [play] someone else or the Lakers," George mentioned. 
This spills the beans on their newly forged mindset under the guidance of head coach Tyronn Lue. The road ahead for the Clippers looks to be tougher this year, because if anything, the Western Conference has grown more dangerous.
The Clippers are looking out of touch
ADVERTISEMENT
Article continues below this ad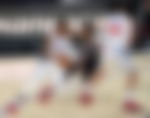 The Clippers' pre-season journey was nothing short of a nightmare as they lost both their games against a Laker team without the likes of  LeBron James or Anthony Davis. Following the miserable start, Tyronn Lue's men were handed a crushing defeat by Donovan Mitchell and Utah Jazz.
Ahead of their season opener, it should be noted that the Clippers are on a losing spree against the Lakers. They previously lost their season restart game in the NBA bubble and there's a huge possibility of them suffering a similar result on the opening night. 
ADVERTISEMENT
Article continues below this ad
The Clippers did not have an amazing off-season, and the team still relies on both their superstars to fire. Paul George has to get his acts straight and gather a bit of that magical spark if he wants to help his side not just finish the marathon, but wear that ring.