Lakers' Anthony Davis Admits Playing Alongside Andre Drummond Has Been a Huge Adjustment
Published 04/25/2021, 5:49 AM EDT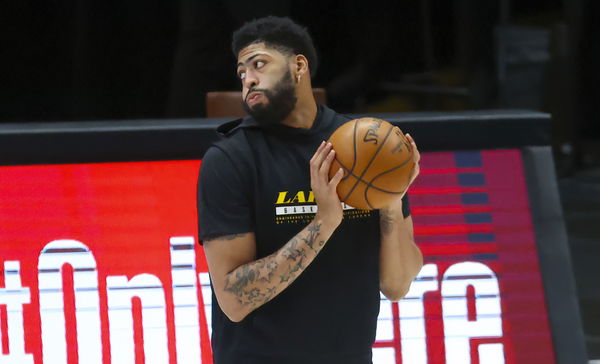 Lakers' superstar Anthony Davis is finally back with the team after a lengthy layoff due to a tendonosis injury. In the two months he was away from the game, the champions added some key players in 3 and D specialist Ben McLemore and new starting center Andre Drummond.
ADVERTISEMENT
Article continues below this ad
Coming from the same draft class as Davis, 28-year-old Drummond is certainly a big upgrade from an ageing Marc Gasol. A far superior rebounder and shot blocker than Gasol, the 2-time All-Star is a great addition to the team.
Anthony Davis opens up about playing alongside new teammate Andre Drummond
ADVERTISEMENT
Article continues below this ad
Davis finally made his return against the Mavericks. In the first game he played after his return, Davis played merely 17 minutes and scored 4 points along with 4 rebounds.
Playing alongside a new center in Drummond, Davis clearly struggled to get into rhythm. After the game, AD spoke with Rachel Nichols and spoke about how he is trying to adjust alongside the 6'10" big man.
"It's a huge adjustment. We had one practice together. I think that was the Wednesday before our flight to come to Dallas. We're still figuring it out. We ask each other questions. And I know it's only gonna get better as the game go on and the season goes on."
AD and Drummond played with each other in the 2012 Olympics, but they have not shared the court since. It will be interesting how they adjust with each other.
Can Andre Drummond bring the best out of Davis?
ADVERTISEMENT
Article continues below this ad
While Davis might not have played with the 28-year-old center in a long time, Drummond can truly bring the best out of the 7-time All-Star. The 2-time All-Star is an excellent rebounder of the ball.
Given his skill-set, he can be a massive plus for the champions and can help in creating second chances for Davis & Co. Drummond is also a decent shot-blocker in the paint and a defender.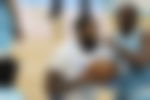 With the 28-year-old taking control of the defensive end, AD can focus on his offensive game and focus on his game from the perimeter as well. But a key member in involving both Davis and Drummond will be playmaker LeBron James.
ADVERTISEMENT
Article continues below this ad
Once LBJ returns from his high ankle sprain, the Lakers will have a trio of Drummond, AD and LBJ and certainly will be back in pole position for the championship.