Lakers' Anthony Davis Gives Crucial Update on His Injury
Published 02/15/2021, 8:09 AM EST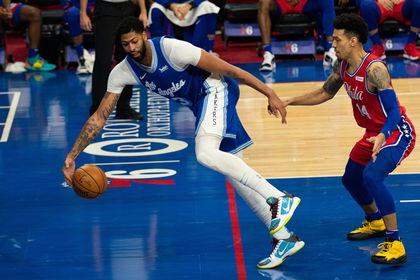 ---
---
Anthony Davis has struggled to find any semblance of form this season. The multiple-time All-Star has not started the way his Lakers' compatriot LeBron James has, often missing games and underperforming when he plays.
ADVERTISEMENT
Article continues below this ad
Davis has been hot and cold throughout the year and is now struggling with an injury that will make the Lakers' front office sweat.
Anthony Davis calms injury concerns
ADVERTISEMENT
Article continues below this ad
Anthony Davis has been struggling with an injury for the past few weeks. Finally, Davis gave an update on his injury after the game against the Nuggets.
He noted that while the injury is not as serious as feared, it is restricting his playing time. However, Davis is doing everything in his power to clock some minutes because the Lakers desperately need him.
"Um, it could go away, obviously, with rest and things like that, but I'm not trying to rest. So just trying to keep it as loose as possible and make sure that – it's not, I won't say, it's not the actually Achilles tendon where you guys are thinking about, where it can be scary. I forget the name of it, it's something that's over it that's pretty sore."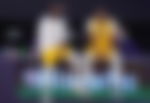 He added, "So it's not the actual tendon, which is why it's comfortable to play, to get it loose. So the doctors and training staff feel comfortable enough for me to go out there and perform as well." 
AD looking to recover soon
Davis also noted that his Achilles would feel better as he continues to work on the injury and treat it the way the doctors tell him to. He has been making adjustments as needed that would allow him to play, which would explain why Davis has looked less than himself whenever he takes the court.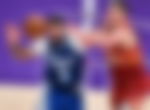 "So it's something that's gonna continue to get better constantly doing treatment on it throughout the day, the throughout the night, and wearing stuff in my shoes to help out the pair level and wearing tape and all these things to make it feel better throughout the course of time, and basically I'm very – I'm able to just go out there and play and not worry about it."
ADVERTISEMENT
Article continues below this ad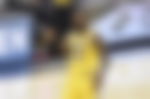 Can Anthony Davis recover in time for the Lakers' final stretch of the season? Currently, the Lakers still have one of the best records in the NBA. And it would be in the best interest of the Lakers to let Davis make a full recovery before the playoffs.
If Davis' injury worsens in the post-season, it could spell doom for the defending champions.
ADVERTISEMENT
Article continues below this ad