'Lakers Are Coming For You': American Actor Alfonso Ribeiro Not Worried About Lakers Sliding in Western Conference Standings
Published 04/01/2021, 7:00 AM EDT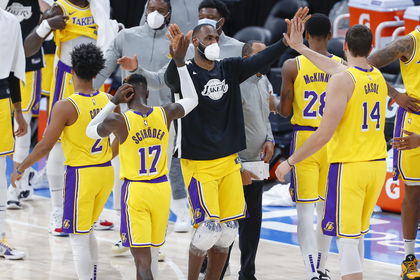 ---
---
Los Angeles Lakers are seeing a massive dip in form right now, having lost five of their last seven games. Much of it has been because of injuries to superstars LeBron James and Anthony Davis.
With a disappointing form due to injury woes, the Lakers are slipping down in the Western Conference. After being a constant in the top two spots, the Lakers now find themselves as the fourth seed in the West.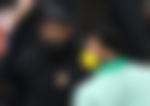 Their upcoming schedule is also not the most favorable. With matchups coming up against the Clippers, the Nets and the Jazz, the Purple & Gold might still slip in the standings.
This certainly has raised some questions about how the champions will cope up in the playoffs and they will trump the massive competition ahead of them.
Fan and Actor Alfonso Ribeiro unphased by Lakers' dipping form
Longtime Lakers fan and actor Alfonso Ribeiro recently made an appearance at ESPN's Jalen and Jacoby. There, the 49-year-old explained why he was unphased by the Lakers' dipping form in the regular season and why he was confident that the team will be back to it's best in the playoffs.
"The way that the new playoff uh system is working where you know basically 10 teams get to go into a postseason situation, the Lakers can win from any position. They don't need home court to actually win. So for me it's about getting both of those guys healthy with the addition of Andre Drummond is massive."
Ribeiro also explained why the Lakers were so successful in the post-season. "I felt like you know part of the reason why we really did so well last year in the bubble was because of our bigs.
"We locked down that interior so nobody could get in there and get easy baskets. So for guys, when they had a little bit of an off-shooting night, they were dead by us; we were killing them. For me, the reality is that we are still the team to beat."
ADVERTISEMENT
Article continues below this ad
He added, "I think right now even though you know we don't have our two best and we're sliding a little bit, when we get them back watch out. The Lakers are coming for you."
The Lakers might be having a rough regular season right now, but there is no doubting the quality the side has. If the duo of LeBron James and Anthony Davis are back at full fitness come playoff time, there is no stopping the Lake Show.