Lakers' Assistant Coach Once Revealed Why "A**hole" Kobe Bryant Was Petty With His Teammates
Published 06/27/2022, 9:30 AM EDT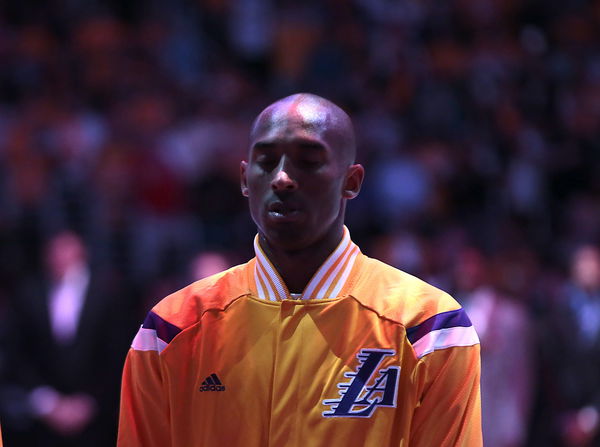 The world of basketball arguably never saw quite an animal like Kobe Bryant. The Black Mamba was a figure who could send shivers down his opposition's spine. His fiercely competitive nature propelled him to his all-time great status. The Los Angeles Lakers legend was known all around the league for his unworldly work ethic. And Bryant set that for his standard of respect. During a podcast, Lakers assistant coach Phil Handy explained why Kobe was harsh on his teammates.
Bryant was a true artist of the game of basketball. He put in the work day in and day out without any rest. His work ethic was unmatched as he strived to become the best player of all time. And Bryant did not like anyone who didn't have the same burning passion for the sport. Notably, it was also one of the main reasons he and Los Angeles Lakers teammate Shaquille O'Neal parted ways in the first place. But it wasn't just Shaq who got that treatment.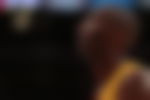 Handy spoke about his interaction with Kobe. In addition, he also revealed the reason Bryant was hard on his own teammates.
ADVERTISEMENT
Article continues below this ad
Kobe Bryant did not settle for less
Back in the day, complaints kept coming in about Kobe not passing the ball. It became attached to his name, and no one knew the real reason behind it. Moreover, Bryant was one scary individual during the Lakers' practice sessions. So being the coach, Handy asked Kobe Bryant why he goes hard on his own tribe.
Likewise, it all came down to the work ethic of the Mamba. There have been some crazy stories about the 'Mamba Mentality', and Bryant couldn't respect anyone outside that.
Handy explained saying: "I asked him like why are you such an a***ole. I asked him that. He said you really want to know? And he said to me Phil man, some of my teammates don't understand the work. I see dudes walk in 10 mins before practice & leave right after. Why the f**k am I gonna pass them the ball? I don't respect their work ethic. I'm in here busting my ass every day trying to perfect my craft and these dudes don't want to work on their game." 
ADVERTISEMENT
Article continues below this ad
When it came to working hard, perhaps no one compares to the Mamba. Kobe Bryant worked until the day he hung up his sneakers. He was always finding ways to tweak his game and become a better version of himself. He gave the game his blood and sweat, and only then did the game bless him back. Kobe set a high standard for work around him. And the ones who showed him they are willing to take that extra step only got his respect.
WATCH THIS STORY: Lakers Legend Kobe Bryants Childhood Home: Where Did He Grow Up?
ADVERTISEMENT
Article continues below this ad
Till the end of his career, Bryant lived by the principle of giving it his all. Kobe became the definition of hard work and to this day generations take inspiration from him. The 'Black Mamba' created a lifestyle that will stay true with many. Moreover, with his impact on basketball, Kobe Bryant will never be forgotten.
Tell us your favorite Kobe Bryant moment in the comments below.