Lakers Assistant Coach Reveals Who is the Most Gifted NBA Player He's Worked With
Published 02/02/2021, 2:00 AM EST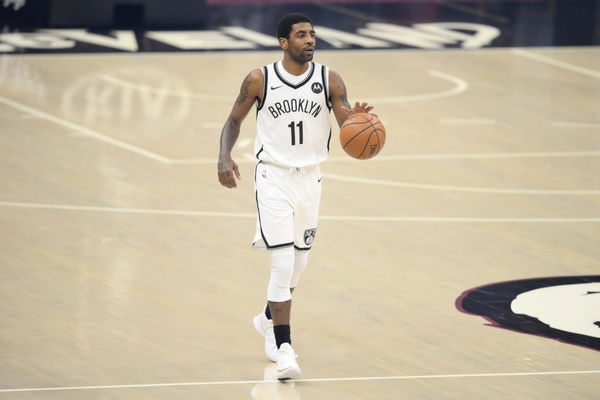 ---
---
The amount of success that Kyrie Irving achieved during his time with the Cleveland Cavaliers was immeasurable. His partnership with LeBron James on the court, along with Kevin Love, helped the Cavs bring in their first NBA Championship.
ADVERTISEMENT
Article continues below this ad
Getting a title for Cleveland was one of LeBron's dreams. And it was seeing Kyrie play for them that he convinced himself to come back from Miami Heat. However, there is one person who has seen Kyrie's growth. That is the then Assistant Coach for the Cavs, Phil Handy.
How did Phil Handy end up with the Cavs?
ADVERTISEMENT
Article continues below this ad
Handy has enjoyed the privilege to have coached a number of NBA greats, and Kyrie Irving is one of them. So, in an interview with Handy, he told James Posey his take on the now Nets, star.
"I mean, that dude is probably the most naturally gifted dude I've ever been around. P, you've been with him, you've been in the gym when you play one's with Ky on a daily basis."
Phil revealed that when he was hired, he was told to specifically work on Irving. He said, "So literally for me, you know, when Mike Brown hired me, it was more like, 'Phil, we want you to really come here and mentor this kid and help him as best you can.'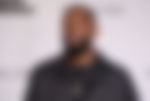 The guidance he gave to Kyrie Irving
ADVERTISEMENT
Article continues below this ad
So, when Phil started coaching Irving, he gave him some advice. He told him, "If you're willing to put in the work, and craft and really focus on lots of finite things.
"To help you with ball-handling. Help you with footwork, help you with to balance, man you're going to get your game to a whole other area that you don't even think is possible."
He further explained that once Kyrie understood this, the rest wasn't tough. Now Irving is one of the best and most revered players in the league.
ADVERTISEMENT
Article continues below this ad
He has established himself as the pillar for the Brooklyn Nets alongside Kevin Durant and James Harden. Looks like all the guidance has paid off as he has turned a losing team into one of the title contenders for this season.