Lakers' Assistant Coach Unveils How LeBron James Contributed to Anthony Davis' Growth
Published 02/06/2021, 10:18 AM EST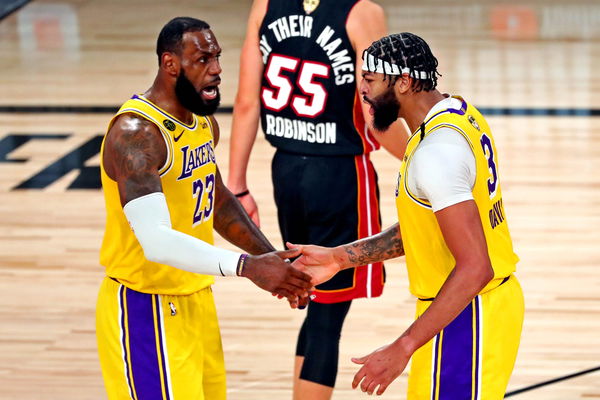 If there is pressure on any team, it is the Los Angeles Lakers. They are hoping to make another run for the NBA Championship this season, and it looks like they are headed in the right direction. They are standing second in the Western Conference with a 17-6 record, struggling to snatch the first position from the Utah Jazz. However, Anthony Davis' performance seems to have regressed a little since last season. Lakers' fans also want to see the LeBron James and AD wreak havoc.
How LeBron James has a hand in teammate's growth
To have a feel of what James and Anthony Davis' chemistry is like, James Posey asked Phil Handy how he thinks LeBron's presence affected AD's growth and the latter's transition from New Orleans Pelicans to the Lakers. "Oh man, tremendously," Phil said. "The impact that they've had on each other Pose, has been tremendous.
ADVERTISEMENT
Article continues below this ad
"You know, I think at AD pushes Bron just as much as Bron pushes AD. And the respect level that they have for each other. And a really, really high level of just respecting each other's skill set, respecting what they bring to the game, and then just you know, respecting each other's space as superstars, right," he further explained.
"You can tell man, that they just genuinely like each other. They get along, on and off the floor." Talking about AD's transition into the team, he said, "It was seamless. He came in and fit right in. And that was a unicorn man. He is a unicorn."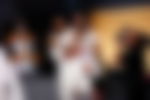 Phil Handy sees immense potential in Anthony Davis
Right after this, Handy couldn't stop himself from praising Davis. He stated, "No disrespect to any other dudes in league. But when AD really understands who he is as a player, and what his skill set, what his true skill set is. He's the best player in the league hands down.
ADVERTISEMENT
Article continues below this ad
"Just because of his size, his ability to play inside, outside, he can handle the ball, he dominates on defense. He is a unicorn bro," he concluded.
Well, AD might not be at his best right now, but there is no doubt Bron can rely on him during crucial moments of the game. Will this dynamic duo be able to bring another title for the Lakers?
ADVERTISEMENT
Article continues below this ad
Read also- Where Does LeBron James Live? All That We Know About His Massive and Luxurious Villa