'I Lost My Composure': Legendary NBA Commentator Reveals How It Felt To Watch LeBron James Cry
Published 04/22/2021, 4:00 PM EDT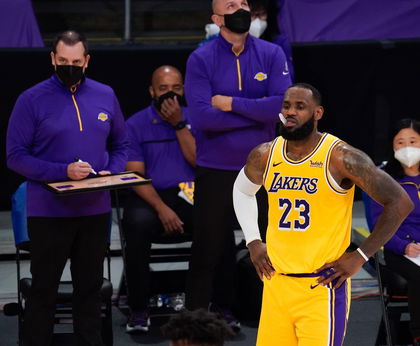 ---
---
LeBron James is one of the greatest players to ever grace an NBA court. But he is also just human, despite what he has shown on the court. The emotions of playing team sports at the highest level can sometimes get to people. We have seen the greats of this sport break down after major achievements, and that includes Michael Jordan.
ADVERTISEMENT
Article continues below this ad
But watching LeBron James break down into tears after the 2016 NBA Championship was one of the hardest moments for legendary NBA Commentator Doris Burke to stay professional through. James brought a title to his hometown of Cleveland after years of pain, and the emotion was too much for Burke to deal with.
ADVERTISEMENT
Article continues below this ad
"But I do remember like one moment where I did lose a little bit of balance, or I lost my composure, and only my closest friends picked up on this… When Cleveland won game seven and LeBron fell to the floor and is weeping, and the shoulders are going up and down because he's, he's crying. I think he's crying like he's crying. And literally, I've got to interview him, and I'm getting choked up because of this emotion I'm seeing with this guy. And the first question I asked him, you could actually hear my voice crack."
LeBron James: Was it the most meaningful title win of his career?
ADVERTISEMENT
Article continues below this ad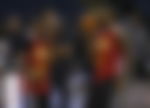 The 2016 NBA Championship is probably one of the greatest championship wins in NBA history. LeBron James was the man that orchestrated that. That title is easily the most meaningful title he has won. Not only did he bring the title to Cleveland after breaking a promise he made years ago, but he also overcame a 3-1 Finals deficit.
The Golden State Warriors had a historic 73-9 season. LeBron was widely expected to crumble to the stacked Warriors again. However, with good health and tremendous play, the Cavs managed to win the series and the title.
ADVERTISEMENT
Article continues below this ad
The first two titles in Miami aren't considered super meaningful because of the Big Three that was formed to get those titles. But the 2020 Lakers title is in the running as well. Given COVID and losing Kobe Bryant, winning that title was a massive achievement by LeBron too.