Lakers' Dennis Schroder Lauds Chris Paul's Impact on His NBA Career
Published 12/20/2020, 6:30 AM EST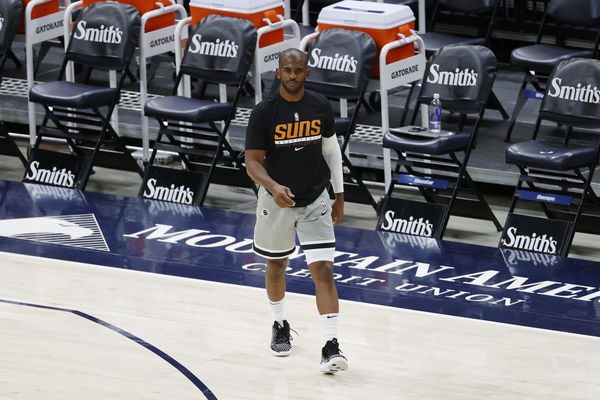 ---
---
The Los Angeles Lakers seem unstoppable, even in the preseason games. They've finished 4-0 before the regular season, and this may be credited to the busy and fruitful offseason they had.
ADVERTISEMENT
Article continues below this ad
The reigning champions made plenty of moves to ensure that they become more than capable of a repeat next season. And one of those moves included adding Dennis Schroder to their roster.
Schroder recently opened up about the influence some players have had on his game. The person he raves about is his former teammate Chris Paul from Oklahoma City Thunder, who is now a part of the Phoenix Suns.
ADVERTISEMENT
Article continues below this ad
 Chris Paul helped Dennis Schroder grow
Before coming to the Lakers, Schroder had one of the best seasons of his career by leading the league in scoring off the bench for OKC. What's more, he also ranked second in the Sixth Man of The Year voting.
Schroder has developed into a great player from the time the Atlanta Hawks drafted him as the 17th pick in the 2013 NBA Draft. In just his first season, he was already a starter for the Hawks.
But he also admits that the time he spent in OKC was significant to his growth as a person and player.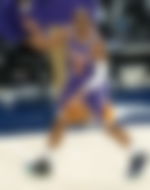 But the person he emphasized played a crucial role in it was Chris Paul. "Leadership, how he talks to teammates, what he brings to the table every game.
"He's 35 years old but he took care of his body. He's just a great guy and top five of all-time point guards," he said. Schroder concluded by saying, "He's up there. He's a great person, his family is nice. I learned a lot from him."
Reasons for the Lakers to bring him in
While the Lakers were unmatched on the defensive end last season, they did struggle on the offense from time to time. Particularly when their superstars, LeBron James, and Anthony Davis, didn't have the ball.
Even though Kyle Kuzma was expected to step up as the 3rd scoring option, his inconsistency proved otherwise. So, Schroder could be the next best thing for them.
ADVERTISEMENT
Article continues below this ad
Another big reason is playmaking. When the Lakers were expecting Rajon Rondo's exit, they knew they'll need someone to take over as a playmaker besides LeBron. And who better than Schroder for the job?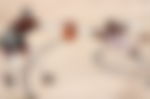 Unfortunately, he had an early night against the Suns as he sprained his left ankle. As of now, there is no official news about his injury, but it doesn't look too serious.
ADVERTISEMENT
Article continues below this ad
Let's hope we get to see more of Schroder in the upcoming season. Will he be able to fulfill the roles expected of him?