Lakers GM Rob Pelinka Assures LeBron James and Anthony Davis Will Be Part of Off-Season Planning
Published 06/15/2021, 2:31 AM EDT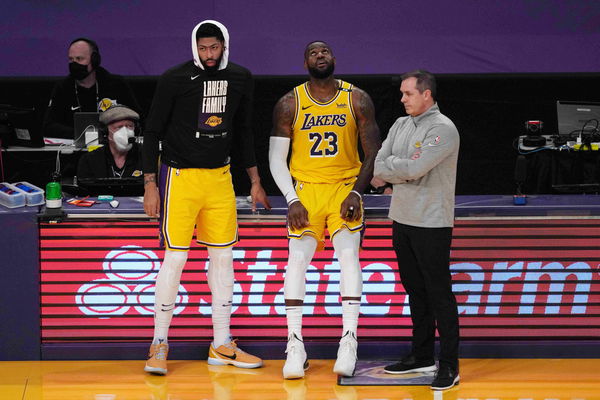 ---
---
Prior to the start of the season, the Lakers were in prime position to win the championship this season. With superstars LeBron James and Anthony Davis leading the way, the Lakers' front office had added a younger supporting cast and had the best odds to win the championship.
ADVERTISEMENT
Article continues below this ad
But the season couldn't have gone any worse for the defending champions, and the Purple and Gold saw some of their key players suffer from long-term injuries.
ADVERTISEMENT
Article continues below this ad
New additions like Dennis Schroder and Montrezl Harrell were solid contributors in the regular season but their lack of cohesiveness with the side was visible in the postseason. Given how the supporting cast underperformed and how inconsistent they were, the Lakers front office has some tough decisions to make.
Pelinka confirms LeBron James and Anthony Davis to contribute in roster building
Ahead of a long off-season, one thing is certain; Rob Pelinka will be making some big moves. Given that the Lakers have two of the biggest superstars in 'King James' and AD, surrounding the duo with players who are familiar with them will be key.
In a recent interview, Pelinka confirmed that he is planning to include both the superstars and coach Frank Vogel in retooling the roster with the right players.
ADVERTISEMENT
Article continues below this ad
Pelinka said, "Anthony Davis and LeBron James are championship pillars of this franchise for years to come and of course they're going to be involved in how we build our roster and how we have built our roster. (They are) both great basketball minds, and Frank as well. I think the cohesiveness in making these decisions between your star players, the head coach and the front office is really important and that will continue to be our process going forward."
The Lakers certainly will be in for a pretty busy off-season. With 11 of their players entering the free agency market, the defending champions will have to make some important decisions about which players to add and the players they will re-sign.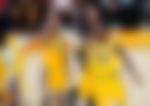 Rob Pelinka will be careful of adding the right pieces to the roster. Will we see the Lakers back in top form for next season?
ADVERTISEMENT
Article continues below this ad