Lakers' LeBron James Proves Former NBA Player Wrong, Moves Above Larry Bird, Magic Johnson in His List
Published 03/03/2021, 9:06 AM EST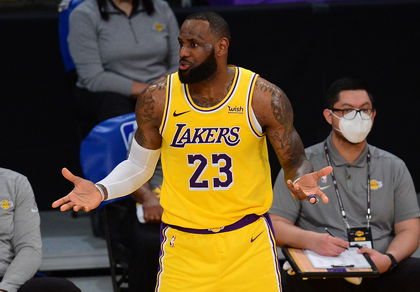 ---
---
Generally, whenever anyone here's anything absurd about the NBA, the usual thought is that the person on the other side of the comment was either Shaquille O'Neal or Charles Barkley. Both these former players are known to be brutally honest about their opinions, but last year when Kenny Smith omitted Kobe Bryant from his top 10 list and put LeBron James on the 10th spot, it left everybody stunned. However, this was before LeBron won a championship and it seems like Kenny has changed his mind now.
ADVERTISEMENT
Article continues below this ad
Not top ten? But top five?
Usually, Kenny Smith is the mellow voice of reason on the TNT show. Unlike Shaq and Barkley, who rub people off in the wrong way. While naming his top 10 players of all time, Smith didn't even name Bryant. Moreover, he said that he has LeBron James standing 10th in the list.
ADVERTISEMENT
Article continues below this ad
This made many Bron and NBA fans cringe. Smith even justified his argument and explained that scoring in the modern era is much easier than it was back in the 80-90s. So, he can't be comparing players of this generation to those who came decades before.
Almost a year has passed since then and it looks like Bron was able to change Kenny's mind. Bron has now become a four-time NBA champion, so in conversation with Smith, he was asked again if he is still set on his words or not.
At first, Smith laughed at this question, coming back to bite him again, and then he said, "Yeah, he has moved up my list. I think he passed the Larry Bird, Magic Johnson spot. He's in my top five, but at five."
Can LeBron James move further up that list?
Undoubtedly, the Lakers are title contenders this year as well. They will look to defend their throne but are seeing a lot of threats so far. We have the Brooklyn Nets, the Philadelphia 76ers, the Clippers, Bucks, Utah Jazz and so many more.
ADVERTISEMENT
Article continues below this ad
The season has just reached half the way. Even so, a lot of unpredictable teams can also emerge as star underdogs. What's cause for concern for the Lakers is the absence of Anthony Davis. Davis hasn't played in a while because of his ACL injury, and there is no timeline for his return.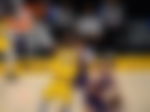 Although LeBron is capable of holding the fort until his return, but for how long? Either the way Bron handles the rest of the games without Davis will win Kenny's heart even more or will Bron slip back to the 10th spot?
ADVERTISEMENT
Article continues below this ad
Read also- LeBron James Career Timeline: A Look Back at 18 Years of the King in the NBA