Lakers' LeBron James Reacts to Surpassing Legendary Wilt Chamberlain In Incredible NBA Record
Published 02/05/2021, 5:30 AM EST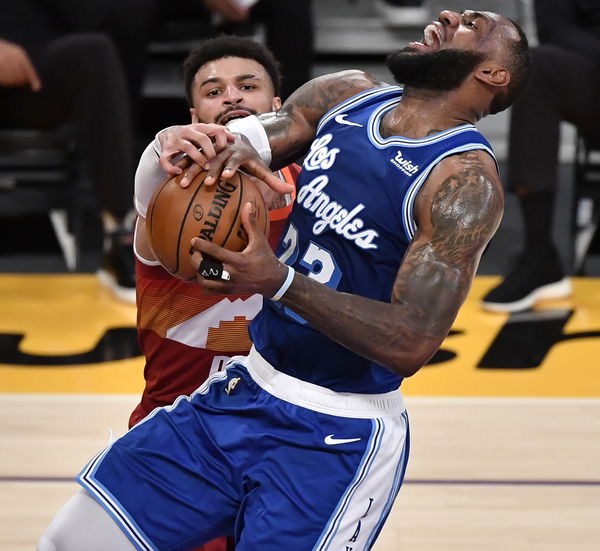 ---
---
It's been 18 years of his NBA career and now everyone is used to LeBron James still making and breaking records in games. In fact, the Lakers' superstar did just that when he played former conference finals rivals, the Denver Nuggets. If being compared to Michael Jordan and Kobe Bryant wasn't enough, James has now surpassed another one of NBA legend's record tonight.
ADVERTISEMENT
Article continues below this ad
Another big night for LeBron James
The Los Angeles Lakers' tight defense was too much for the Denver Nuggets to crack. It seemed like it was going to be a neck-to-neck battle between Nikola Jokic and LeBron James but actually turned out to be a one-sided affair. James even ended up crossing Wilt Chamberlain in his all-time field goals made record.
ADVERTISEMENT
Article continues below this ad
Bron stands third in the all-time record right now, a little behind Karl Malone and a fair bit behind Kareem-Abdul Jabbar. After putting up an incredible 27 points, 10 rebounds, and 10 assists, he was asked if crossing Wilt means something to him or not.
"Absolutely," Bron stated. "Any time I am in a category or a name or the likes of some of the greats who have ever played this game, it's just very humbling. I just think back to my upbringing, where I am from. Reading the magazines, reading the books, just reading the history of the game because I love the game so much. I wanted to see who was paving the way for young guys like me growing up. So to hear me being linked to the great Wilt Chamberlain, it's an unbelievable feat for myself."
The Denver Nuggets tanked their lead
ADVERTISEMENT
Article continues below this ad
The Nuggets were off to quite a hot start in their game against the purple and gold. However, their double-digit lead didn't last very long after the second half as they slowed down. And then James' triple-double big night came to the Lakers' rescue for the 114-98 win.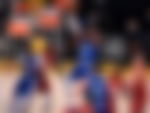 Looks like the Nuggets were the ones who choked this time. Both these teams are on a run to catch up with the LA Clippers and Utah Jazz, who are holding on to the top two positions. A lot of the season is still left. Even if James doesn't catch up with Malone in this record, he is sure to set and break some others.
ADVERTISEMENT
Article continues below this ad
Read also- Michael Jordan vs LeBron James: Comparing the Duo's Performance in NBA Playoffs