Lakers Legend Jerry West Shares a Hilarious Anecdote About Kobe Bryant's Competitive Side
Published 01/25/2021, 8:05 AM EST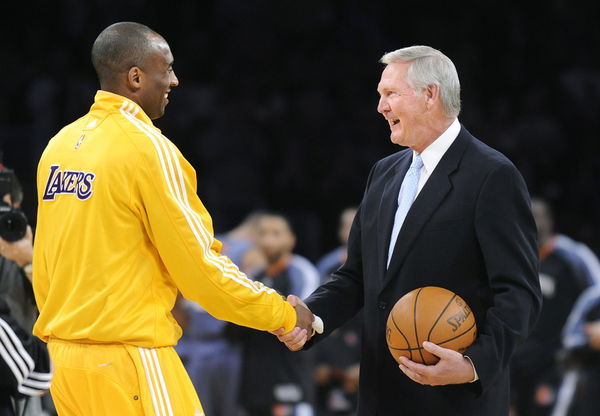 ---
---
Ahead of Kobe's death anniversary, old acquaintances are sharing their favorite moments of Kobe Bryant. So it is only fitting that another fellow Laker legend who played an important role in his life offered his memories of the 'Black Mamba'.
ADVERTISEMENT
Article continues below this ad
Jerry West enjoyed a father-son bond with Kobe. Since Kobe was just 17 years old when the Los Angeles Lakers drafted him, West was almost like a babysitter to him.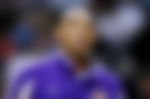 Both the players are on the Mount Rushmore of the LA Lakers and were ferociously competitive. This was to the point where West found a way to get under Kobe's skin. He said,"I used to tell him all the time, 'You know you foul too much'. I said, 'You'd be out of the game in no time if you were guarding me.'"
ADVERTISEMENT
Article continues below this ad
While Kobe famously dubbed himself as the Black Mamba, West anointed himself as the mongoose to counter him.
"I said, 'You are the snake black mamba'. He said 'Yes' and I said 'you ever heard of mongoose'. I said, 'I'm a mongoose and they kill every black mamba'… the mongoose wins every time! He said, 'I am not an ordinary mamba'. I said, 'Well, I am not an ordinary mongoose either,'" said West.
Jerry West would've picked Kobe Bryant Number 1 in the 1996 NBA Draft
Coming out of high school, not a lot of teams had faith in Bryant and he was relatively an unknown quantity. However, the Logo, who was the Lakers' front office executive at the time, spotted his talent. So he worked a trade with Charlotte Hornets, who originally drafted Kobe with the 13th pick, to bring him to the purple and gold.
ADVERTISEMENT
Article continues below this ad
West had so much faith in his find that he would have picked him number 1 in a loaded draft class. "He was different, okay. You could see it, you could feel it. We honestly felt that he was the number one player taking in the draft. And there were good players there, and Allen Iverson was the first pick in the draft. But I just thought he was better than Allen," said West.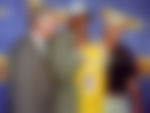 Thankfully for the LA fam, West worked his magic at that time. And even though the Philadelphia 76ers themselves got a future MVP in Iverson, he was not on Kobe's wavelength. So safe to say, he was a draft steal who put on a show at the staples center for the next 20 years.
ADVERTISEMENT
Article continues below this ad