Lakers Legend Kareem Abdul Jabbar, Who Has Won 6 NBA Championships in His Career, Has a Heartfelt Message for Stephen Curry's Warriors: 'Only the Strongest Prevail'
Published 06/18/2022, 2:26 AM EDT
Six-time NBA champion Kareem Abdul Jabbar has congratulated Stephen Curry and the Golden State Warriors. The franchise has won its fourth title in eight seasons. The Warriors defeated the Boston Celtics comprehensively in this Finals series. Curry, Klay Thompson, and Andrew Wiggins emerged as heroes for the Golden State.
Kareem knows what it takes to be an NBA champion. He has reached that summit six times: one time with the Milwaukee Bucks and five times with the Los Angeles Lakers. He was one of the best players the league ever had. Hence, his congratulating Curry and the Warriors is a tremendous honor.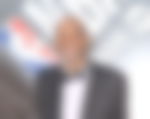 He wrote, "An NBA championship is never just won, it is earned through the pain of endless practice, inevitable losses, and unexpected injuries. Only the strongest prevail. Today a new Golden light shines over the NBA world. Congratulations, Champs. Well deserved."
ADVERTISEMENT
Article continues below this ad
It is a fitting tribute to Golden State. Curry has also won his first Finals MVP award, rounding off his already stacked trophy shelf.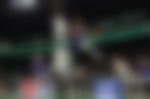 Kareem, himself, was part of the Lakers dynasty during the '80s. He was the senior statesman of a team that consisted of wizards like Earvin "Magic" Johnson, James Worthy, Kurt Rambis, AC Green, Bob Mcadoo, etc. They won five titles together under coaches Paul Westhead and Pat Riley.
Stephen Curry and the Golden State Warriors win their 4th Title
The Golden State Warriors under Chef Stephen Curry have won their 4th title in eight seasons. This is their first title since the 2018 postseason and is a return back to form for the likes of Curry, Klay Thompson, and Draymond Green. The Splash Brothers had another member named Jordan Poole who had a breakthrough season. Andrew Wiggins, of all people, showed why he is so valuable to the Warriors.
ADVERTISEMENT
Article continues below this ad
This match showed why the Warriors won all those titles. Stephen Curry scored 34 and had 7 assists and 7 rebounds. He successfully shot 6 out of 11 from the distance. He deserved Finals MVP alone after that series-closing performance.
Wiggins too put 18 points and has turned out to be quite reliable for the team.
ADVERTISEMENT
Article continues below this ad
Watch this Story: Stephen curry best final performances
Ultimately, the Warriors will now take all the accolades. Before this season started, nobody thought the Warriors would come back again but they reached the summit again and achieved the improbable. This title win will be remembered for quite some time in history.