Lakers Legend Revealed Why He "Enjoyed" Guarding Michael Jordan Despite Walking on Eggshells Around Him
Published 03/22/2022, 9:00 PM EDT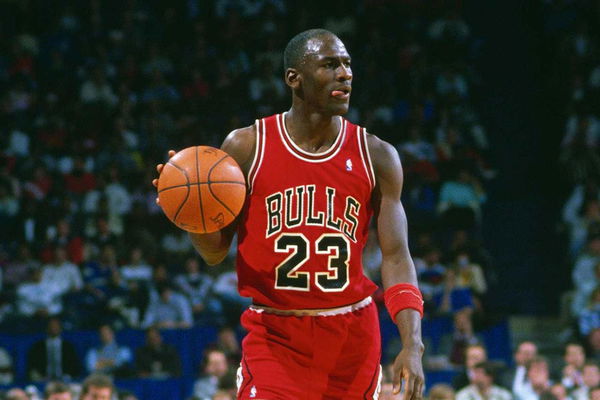 Michael Jordan is one of the absolute best to ever play the game. In his 15 years in the NBA, Michael won everything a player could wish for. He was a part of the NBA All-Stars team for 14 of the 15 seasons he was in the league. His glittering career only got better with time, as he was at the peak of his powers in the 90s.
ADVERTISEMENT
Article continues below this ad
MJ won 6 NBA championships in a decade. He did not play the 1993-94 season in the NBA and tried his hand at baseball. This means that Jordan won 6 NBA rings in 9 seasons during the 90s. Hence, Jordan was deemed unstoppable on the court.
ADVERTISEMENT
Article continues below this ad
It was always a hard time for the opposition against Michael. His movement, agility, speed, and creativity made him the best in the business. Many would agree that it was a nightmare to guard against MJ. However, one Lakers legend of that time has different views about the same.
WATCH THIS STORY: Michael Jordan's best friends and biggest enemies.
Byron Scott enjoyed guarding Michael Jordan
Byron Scott played for the Los Angeles Lakers for most of his career. He played as a guard and won 3 NBA championships. About 6 years ago, Byron featured on The Dan Patrick Show. He shared some of the most entertaining encounters and incidents of that time. Among those stories, Scott mentioned one hilarious incident which proves just how formidable Jordan was.
Scott shared how he had sprained his ankle before their game against the Chicago Bulls. He used the word 'unfortunately' while sharing the story. 
"I enjoyed guarding Mike because," shared Byron. "The one thing I did with Mike, I never got him pissed off. You make a shot, you say good shot. You don't talk trash to him so he can go off for 60. So try to kill him with kindness. Yeah don't try to talk trash to him." 
Scott also mentioned the conversation the two had just before the match.
ADVERTISEMENT
Article continues below this ad
"MJ says, 'B Scott what's going on?'  [I said] 'sup MJ'. He said, 'Man I hear that you're not playing tonight.' [I said] 'No, I sprained my ankle.' He said, 'Who's guarding me?' I said, 'Anthony Peeler.' He's up 50." 
"So I told Anthony Peeler, 'Listen, MJ he's probably gonna go for about 50…Don't piss him off you know just be cool.' He[MJ] end up with 54. So the man could do basically whatever you want to do on that basketball court," said Byron.
ADVERTISEMENT
Article continues below this ad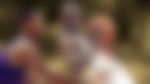 In his absolute prime during the 90s, he used to drive past teams to lay-up and dunk effortlessly. It seemed as if he had extra time in the air as compared to anyone else on the court. The respect everyone had for him was so profound that it makes you wonder if there will ever be another Michael Jordan.