Lakers' Legend Shaquille O' Neal's Son Reveals a Special Incident in Staples Center
Published 12/23/2020, 1:00 PM EST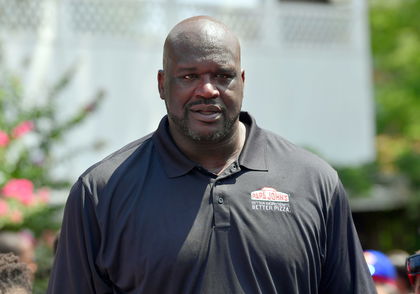 ---
---
Everybody knows Shaquille O'Neal as one of the best players to have ever graced the basketball court. His stint with the Los Angeles Lakers is one that is written down in the league's history. And even though his partnership with Kobe Bryant was very rocky, they still managed to win titles for their franchise. That shows the kind of player he is.
ADVERTISEMENT
Article continues below this ad
It's one thing to know about Shaq through social media. But what if his own son gives a sneak peek into some stories about the legend himself?
Workouts with Shaquille O'Neal
ADVERTISEMENT
Article continues below this ad
There is no doubt that Shareef O'Neal is a promising basketball player, but his heart problems has forced him to stay away from the game. On top of that, being the son of one of the best players in the NBA increases the pressure even more.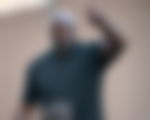 In an interview with Shareef, he is asked about how his workouts with Shaq are like. "Yeah, he has us lifting, he has us doing some crazy stuff," said Shareef. "His dad was in the army and the workouts he used to do were probably ten times worse than us but it wasn't as bad as it used to be."
He further explained, "When we were younger, we used to work out way harder. He kind of loosened up a little because he knows how me and my brother can play. So, he kind of adapted the workouts to that. He would make us go at it, there would be a lot of fights, it would be a lot of fun."
The experience of being a legend's son
ADVERTISEMENT
Article continues below this ad
The most fascinating part about the interview was Shareef narrating, a story of the time he realized how much his father was valued in the world of NBA. "When I used to go to Laker games when I was young, I didn't really understand that everybody would go crazy for him," he started off.
"I was 14, and we walked into Staple center one time. He wasn't even playing in the game. I knew he was famous, but I had never seen people react like that. When we walked in, they said his name on the thing like people were going crazy. And I was like Damn! he really did this."
ADVERTISEMENT
Article continues below this ad
Must have been unreal to realize what his presence means to the NBA fans. Being a legendary NBA player's son sure comes with a lot of cons, but far more pros, for sure. Especially when your father is Shaquille O'Neal.