Lakers' Legend Reveals His Favorite Greek Player and It's Not Giannis Antetokounmpo
Published 02/10/2021, 6:50 PM EST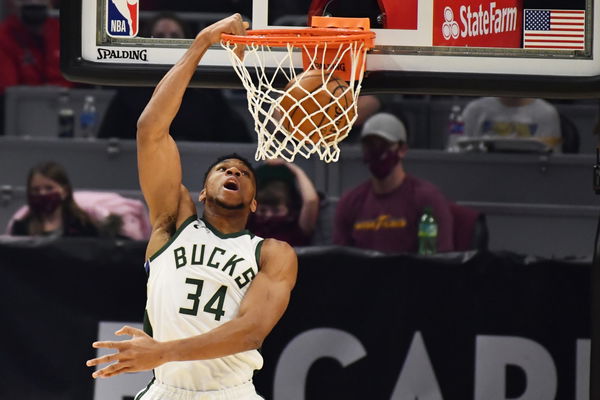 ---
---
Giannis Antetokounmpo is arguably one of the best players in the NBA from Greece. The Freak has dominated the league as he is the reigning 2-time MVP and the Defensive Player of the year.
ADVERTISEMENT
Article continues below this ad
He certainly has made a case of being the best player from Greece ever. But legendary center and Hall of Famer Shaquille O' Neal doesn't think so. The 4-time champion in a recent interview revealed his favorite Greek player ever other than Giannis.
He said, "Speaking of Greece, shout out to my favorite player from Greece, Panagiotis Fasoulas. Fasoulas is my favorite player, best in Greece, Greek Freak is second. No disrespect to Greek Freak but I have always loved Fasoulas."
ADVERTISEMENT
Article continues below this ad
Although Fasoulas did not play in the NBA, he was arguably one of the best players in the Greek league. Big Shaq and Panagiotis faced off against each other in the 90s when the US played against Greece.
The Greek legend was inducted in the FIBA Hall of Fame in 2016. Given the platform Giannis has, he can surely become one of the best ever to play from the country.
Can Giannis Antetokounmpo lead the Bucks to the NBA Championship?
It is hard to believe that Giannis Antetokounmpo is still only in his 8th season in the NBA. Given how much he has achieved in his stint in the NBA, it's astonishing.
In terms of individual success alone, the Greek Freak has excelled every Greek NBA legend, winning 2 MVP titles and even a Defensive Player of the Year trophy. The next step for him however is the NBA championship.
Giannis and the Bucks have been one of the best teams in the regular season for last two seasons. Despite having the best record in the league for two consecutive seasons, the Bucks have had some disappointing performances in the post-season.
ADVERTISEMENT
Article continues below this ad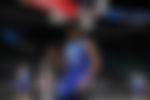 Much of has been because of the tactics of coach Mike Budenholzer. With a system that requires the 'Greek Freak' to dominate the paint, the tactics have failed miserably in the playoffs as opposing teams surround the 26-year-old, giving him no room to operate.
With a limited arsenal, Giannis is restricted as of now. If he does not develop a consistent mid-range shot, he might be pinned down to the paint, thus limiting Bucks' offense.
ADVERTISEMENT
Article continues below this ad
Can Antetokounmpo evolve his game and lead the Bucks to a championship this season?