Lakers Legend Shares Interesting Story of Kobe Bryant's Draft Workout With Jerry West
Published 01/03/2021, 1:00 PM EST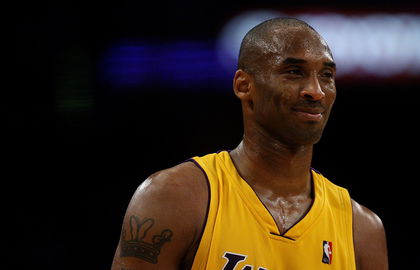 ---
---
Kobe Bryant and his draft story from 1996 is always an interesting read. Kobe was drafted 13th overall by the Charlotte Hornets and then traded to LA. However, the story of his pre-draft workout is legendary, and something that Jerry West has spoken about publicly before.
ADVERTISEMENT
Article continues below this ad
Now, the man Kobe played against has narrated the entire story in Michael Cooper. "That was a day that we knew Kobe was going to be a great player. Jerry West, I was with the coaching staff with Del Harris, and Jerry asked me to go against him. Kobe was there with three or four other players."
I remember hearing the Kobe draft workout story, but it's different when it's Jerry West himself telling it, adding that he'd seen enough after Kobe torched Michael Cooper for 10 minutes.

"All right Michael, you retired soon enough."

— Harrison Faigen (@hmfaigen) January 29, 2020
ADVERTISEMENT
Article continues below this ad
Cooper revealed that West asked him to run basic offensive sets with Kobe on the ball. Cooper would be the defender, while Kobe would be the attacker.
"My job was to play him and keep him off of those spots, and that was the one thing that really amazed me, and I was in awe about Kobe. As a 17-year-old kid, this guy could maneuver himself and get to those spots. I thought that was very unique that Jerry West had that planned out as far as the workout."
Kobe Bryant: The story of the 1996 Draft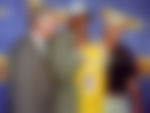 The story of Kobe Bryant joining the LA Lakers is one tumultuous one. While Kobe was still in high school and declared for the NBA Draft, most people were bullish on the then 17-year-old Kobe's talents. He was way too young to be a top pick, so he was predicted to go towards the end of the lottery.
ADVERTISEMENT
Article continues below this ad
The Lakers were looking to make cap space to sign Shaquille O'Neal that off-season, so they managed to trade away Vlade Divac to the Charlotte Hornets. The Lakers got a salary-dump and the rights to draft Kobe, something Jerry West was hell-bent on after the aforementioned pre-draft workout.
ADVERTISEMENT
Article continues below this ad
Despite the drama, it all worked out for LA. They won 5 championships with Kobe and he retired as the greatest Laker ever, a tall accomplishment considering the greats that preceded him. However, his presence is still sorely missed today.