'Motherf*** Got 60'- When Kobe Bryant Outdid Shaquille O'Neal's Request For His Final Game
Published 04/13/2021, 4:30 PM EDT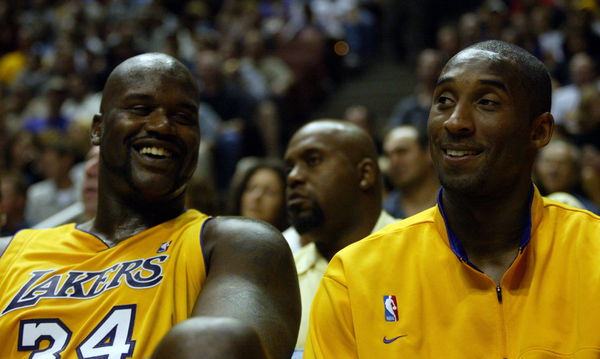 ---
---
It has been exactly five years since Kobe Bryant last played a basketball game for the LA Lakers. His performance against the Utah Jazz in 2016 was the culmination of 20 years of work put in by Bryant for the Lakers. It was an emotional night for everyone as a basketball icon chose to step away from the sport.
ADVERTISEMENT
Article continues below this ad
However, Kobe's retirement wasn't under his control. He had been struggling with injuries for the twilight years of his career and retired after there was nothing left for him to accomplish. He wasn't the same Kobe that was winning championships in 2016, but he decided to go vintage Kobe in his final game when he dropped 60 points in a win for the Lakers.
ADVERTISEMENT
Article continues below this ad
The funny part about that night is that former teammate Shaquille O'Neal had told Kobe to retire with a 50-point game. That in itself is extremely rare, as players that retire at the end of the prime usually can't put up production like that. But Kobe was different, and he gave Shaq more than he asked for by dropping 60 instead of 50.
Kobe Bryant: His legacy on the court
Kobe Bryant and his legacy are hard to easily break down, especially since he has passed. But his legacy on the court was set in stone in 2016 when he decided to walk away from the game. He has two jerseys in the rafters of the STAPLES Center, an honor that no other Laker before him has gotten.
ADVERTISEMENT
Article continues below this ad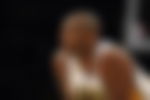 His relationship with Shaq facilitated some of the greatest years of success that the Lakers have seen. This includes the dominant 15-1 run through the 2001 NBA Playoffs. There are only two teams in the modern era that can claim to have won a three-peat. Michael Jordan's Bulls did it twice, and Kobe did it with Shaq from 2000 to 2002.
ADVERTISEMENT
Article continues below this ad
Kobe won two more titles after Shaq left LA. He did those alongside Pau Gasol in 2009 and 2010. Those wins also gave him the only two Finals MVP awards of his career. Those titles solidified Kobe's legacy, as he got the title without Shaq. But when it was all said and done, Shaq and Kobe shared this moment before his final game. Kobe's legacy is indomitably tied to Shaq.