Lakers Owner Says LeBron James Is a Prime Factor Behind Team's Necessity to Go Over Luxury Tax Limit
Published 03/09/2021, 2:33 PM EST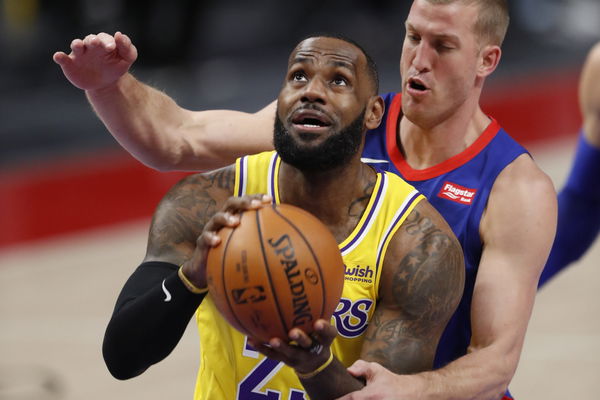 ---
---
The Los Angeles Lakers are defending NBA champions and they've restored the good old glory days back into the franchise. But it takes a cost to keep LeBron James and the team together, and the league's luxury tax is an unforgiving factor that will come into play. But how does Lakers owner Jeanie Buss look at all this? 
ADVERTISEMENT
Article continues below this ad
Jeanie Buss has been instrumental in helping the Lakers find success in the league, and she's willing to go to new heights to keep sustaining the franchise's glory. However, it doesn't mean that she's a huge fan of paying millions in luxury tax. 
"Yeah I mean it's difficult with the loss of revenue due to no ticket sales in the arena. We are in a league that is dictated by a salary cap, a collective bargaining agreement," Jeanie Buss said during a recent appearance on ESPN. 
ADVERTISEMENT
Article continues below this ad
Jeanie Buss states LeBron James as a major factor behind spending big
It is no secret that championship-winning teams dig deep into their pockets. However, the Lakers won the 2020 championship without paying luxury tax which is a rarity among recent title-winning teams. 
But 2021 will see the Lakers paying the price as they're just above the limit with the salary cap for this season. Jeanie Buss is ready to take what it requires to keep the act together.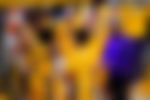 "The luxury tax is for teams that have championship aspirations, and certainly that is something that we want – to keep the Lakers at the top of the conversation, and you know once Lebron James decided to join the Lakers, the way he's playing, he doesn't seem like he's 36 years old," she expressed. 
"But when you have a player like LeBron James on your team, you got to go for it. You got to use that opportunity to win, so you know we'll manage the cap just like every other team in the league has to do," Buss added. 
ADVERTISEMENT
Article continues below this ad
Jeanie Buss did not seem too disturbed about paying luxury tax starting this season. They do have more worrying things hand like expiring contracts of Dennis Schroder and Alex Caruso. But the governing owner of the franchise looks calm and collected. 
Will the Los Angeles Lakers add more shine to their team by winning the 2021 NBA championship?
ADVERTISEMENT
Article continues below this ad