Lakers Rookie Once Suffered the Wrath of Michael Jordan After He Trashed Kobe Bryant's Former Coach for Missing a Game
Published 06/23/2022, 6:30 PM EDT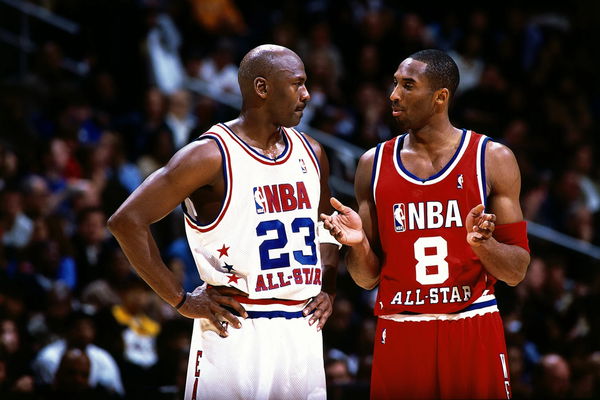 Michael Jordan is the king of trash talk in the NBA, alongside Larry Bird. Jordan was a mean guy on the court and showed no mercy to anyone. He didn't differentiate between a rookie or a seasoned veteran. He would talk trash and score 50 at the same time.
This attitude led to him winning six NBA titles over his career. Former player Byron Scott, Kobe Bryant's former coach, had first-hand experiences of such performances. He talked about one such instance in season 2 of "Getcha Popcorn Ready with T.O. & Hatch". Scott recalled that Jordan wasn't so merciful even then.
ADVERTISEMENT
Article continues below this ad
It was a 1992-93 match where Jordan played the Los Angeles Lakers in the Forum. "It was my 10th year in the league, so it was my last year with the Lakers," said Scott. "At that time, we drafted Anthony Peeler. I hurt my ankle and the trainer was like, I don't know if you will be able to play tonight. I was like we'll see, you know, let's just wait till game time."
Michael Jordan scored 54 over the rookie
Byron suddenly saw the Chicago Bulls bus coming into the arena. He says, "I'm walking out and MJ gets off and he was like 'B. Scott, what's up?' I said 'What's up MJ'. He said 'I heard you ain't playing tonight'. I said 'I don't know yet.' He said 'If you don't play, who gonna guard me? I said Anthony Peeler, and he said 'The rookie? S**t 50."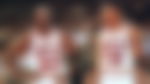 ADVERTISEMENT
Article continues below this ad
According to Scott, he called Peeler during the pre-game warm-up. He warned the rookie about what Jordan was about to do and told him not to make him angry and not to body him on defense. Jordan scored 54 points in that game and Scott recalled that the rookie looked toward him each time MJ scored.
Jordan massacred the Lakers then. The Lakers still ended up winning the game by two points. The match went into overtime. Vlade Divac's free throw made all the difference in the end. Jordan later took the rage of this loss on Barkley and the Suns two nights later by scoring 40 points in 39 minutes and then 49 in 44 minutes against the Warriors.
ADVERTISEMENT
Article continues below this ad
WATCH THIS STORY: Michael Jordan Highlights: How Did The GOAT Perform At His Famous Flu Game? Stats, and More.
Jordan was known for being motivated by his losses. This loss might have just spurred him to win the first three-peat in his career.