Lakers' Superstar LeBron James Joins Other Celebrities With Nomination In The Webby Awards
Published 04/22/2021, 1:02 AM EDT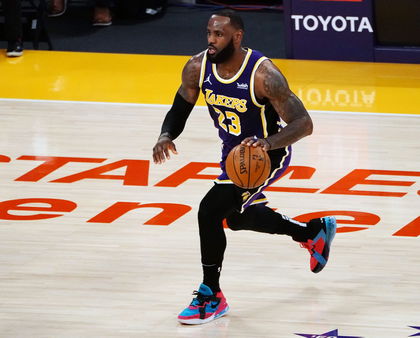 ---
---
LeBron James is arguably one of the best players the NBA has ever seen. King James is an absolute nightmare for the opposition as he destroys them with his impeccable passing and can take over any game at his will.
ADVERTISEMENT
Article continues below this ad
While he is a dominant force on the court, LBJ has been pretty active off-the court as well. Be it his numerous business dealings or endorsements, LeBron does it all.
LeBron James nominated for Webby awards
ADVERTISEMENT
Article continues below this ad
While LBJ might be involved in multiple endorsements and business dealings, the 'Kid from Akron' certainly looks after his community. One of his most notable contributions to his community was the 'I Promise School', which ensures quality education for at-risk children.
James followed up this initiative to help children. In January 2020, LBJ collaborated with Lyft to provide more bikes to the youth enrolled with the YMCA. In an earlier interview, the 36-year-old had opened up about his collaboration. "Growing up, a bike changed everything for me. It was more than a way to go see my friends or play basketball – it was a way of life."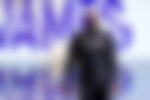 "A bike opened doors, allowed me to get to safe places after school, and gave me access to opportunities I never would have known. I'm proud that Uninterrupted can join Lyft in bringing that access to kids and people in communities across the country,"
His partnership with Lyft reaped some benefits, and even the Webby awards recognised this. In a nominations list the award show released, the Webby's decided to include the Lakers' superstar for the best influencer endorsements.
James now joins a handful of celebrities like James Corden and Jennifer Garner for this prestigious award.
Can LeBron add to this record and challenge for his fifth championship run?
ADVERTISEMENT
Article continues below this ad
While LeBron might be getting his laurels off the court, injuries have kept him away from the court. Given his scary high ankle sprain, LBJ is still weeks away from a full-fledged return to the court.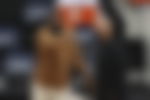 While the Lakers might be missing their superstars right now, they have stayed afloat with some decent performances. Some of their players like Dennis Schroder and Andre Drummond are currently on fire and have been magnificent in the victories against the Nets and the Jazz.
ADVERTISEMENT
Article continues below this ad
Given LBJ's track record of bringing out the best in his teammates, the Lakers will be a scary team once the 36-year-old is back. With a competent support cast, LeBron has all the tools to succeed this season. Will LBJ win his fifth championship this season?