'Lakers Tryna Assemble a Super Squad': NBA Twitter Rains a Hailstorm Over LeBron James' Lakers After 28 Year Old All Star Trade Rumors Gain Friction
Published 06/19/2022, 10:00 AM EDT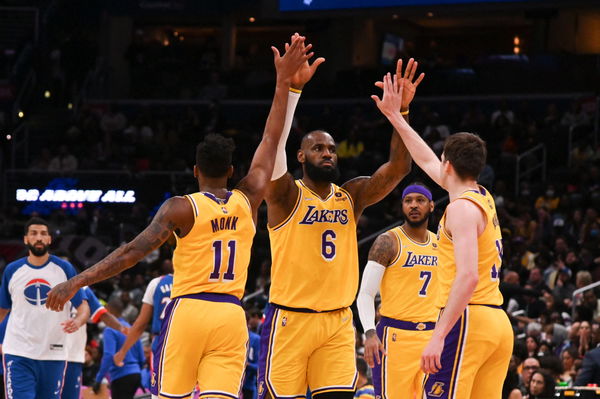 The Los Angeles Lakers made drastic changes to their roster last season by adding future Hall of Famers way past their primes. A season that started with excitement and hope eventually ended with dreadful failure. The Lakers could not even manage to clinch a 'Play-in' position as they finished 11th in the West. Now, there are hopes that they could add an All-Star to their aging roster.
The addition of former MVP Russell Westbrook proved to be awful. It was clear after a couple of months that it wasn't a good match for either the Lakers or Westbrook. Los Angeles wasn't able to trade Russ away because of his salary, so they decided to stick with him.
ADVERTISEMENT
Article continues below this ad
Meanwhile, Anthony Davis suffered from injuries throughout the season yet again. He only played 40 games. LeBron James was the only saving grace in a miserable season for the Lakers.
A disastrous season for the Lakers
While the front office would have hoped for a deep run in the playoffs, they must have been dumbfounded after LA could not even qualify for the playoffs. It was a historic failure for the team in purple and gold. The worst part about it is that things don't seem to be getting better anytime soon. Even though they have brought in a new head coach, they have multiple roster spots to fill.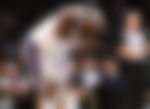 One spot could be filled by Washington Wizards All-Star, Bradley Beal. He will certainly make the Lakers instant title contenders, but issues still remain. The Lakers are not an attractive landing spot for players currently. Even though LeBron James is there, he is 37 and won't be getting any better.
WATCH THIS STORY: Billionaire LeBron James' best investments over the years
More importantly, the Lakers don't possess the trade assets required to acquire a player like Beal. They have very little flexibility, as they exhausted most of it while acquiring Anthony Davis and Russell Westbrook.
Fans on Twitter give their verdict
Fans on Twitter were quick to give their opinions on the whole Bradley Beal situation. Some of them didn't hold back with their takes, while a few felt this might be a good trade.
Damn how many stars Lebron need. Lol…

— THE 🐐 (@GOTCITYTEA) June 19, 2022
Westbrook for Beal is a good trade for both teams. Lakers get a shooter to space floor and Wizards get a triple double machine , top 75 player and a legitimate superstar. This is a win win for both teams.

— SL➐ (@Aubaloons14) June 18, 2022
Lebron with 5 other top 75 players all time = 33 wins

Lebron on the Orlando Magic = WNBA play in

— Spit Bayless®️ (@Djt52336043Djt) June 18, 2022
This is more reasonable than some other trades I'm seeing… But is still a long shot IMO

— FlightMike (Mikerophone) (@TheFlightMike) June 18, 2022
ADVERTISEMENT
Article continues below this ad
what with all these reports that lakers this and that? how da heck they suppose to get a caliber of like Bradley Beal? it'd have to be AD or none unless they deal LeBron which is unlikely and AD is better than Beal

— Supremo (@itzZSupremo) June 18, 2022
Though Lakers fans would love to see some fireworks in the offseason, it seems just as likely that the team makes very few moves. The possibility of them going into next season with a relatively unchanged roster is high.
ADVERTISEMENT
Article continues below this ad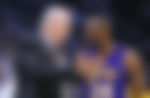 Do you think they will make drastic changes to their roster once again? Let us know in the comments.