Lakers Veteran Reveals How they Intend to Cope Up With an Ageing LeBron James
Published 06/16/2021, 2:58 AM EDT
By

Follow Us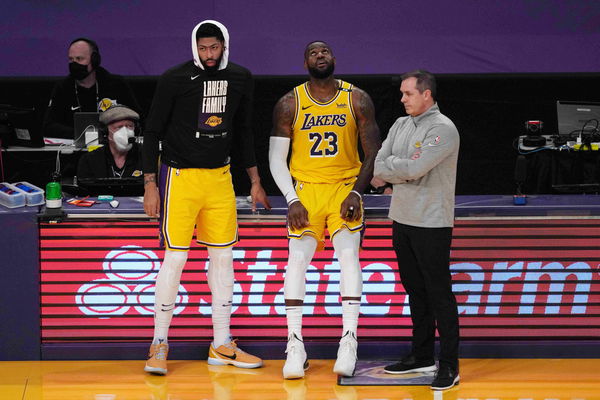 The 2021 season was nothing short of a rollercoaster for the Lakers. The defending champions folded in six games against a red-hot Phoenix Suns team that currently is in the Western Conference Finals. Even though their bench failed to show up in Games 5 and 6, AD suffering another injury early in Game 4 may have proved to be the turning point. From then on, without his Robin, it all proved too much for LeBron to thwart Phoenix, who smelt blood. LeBron James and Anthony Davis spearheaded L.A.'s dominant bubble championship run last year with their on-court dominance. Unfortunately for the duo, a new season penciled in for December meant only a 71-day break between Game 6 and the restart.
Davis, who went down with calf strain in mid-February, returned with the Lakers hitting rock bottom in May. With Davis out, LeBron held the pieces together at the 2nd seed, contending for his 5th MVP. However, James suffering a high ankle sprain saw the Lakers, who opened with a 21-6 record, dive into chaos, barely maintaining a .500 record without the duo.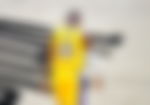 ADVERTISEMENT
Article continues below this ad
This NBA season will be the King's 19th, and most analysts believe LeBron cannot keep this up forever, and he is running out of time. Even if James is once again in contention for MVP next season, he will need the AD from last season to show up, if the Lakers look to cash in on the advantage of having the duo.
Is it time for Davis to take over from LeBron James?
In his exit interview, veteran Laker Jared Dudley set the record straight on what the Laker faithful could expect from Davis next season.
While responding to a question about LeBron's leadership and 19th season, Dudley said, "We salute (LeBron). People say he's slowing down, and it's natural to slow down a little bit. That's why you have Anthony Davis. That's where he has to take the torch, and that's where he will take the torch next year." 
Dudley also set the bar of expectations that the team, Vogel, and Davis will have from himself when he said, "Big summer (for him) taking care of his body. Getting to the right point to where we need him for him to lead and get back to a First-Team, All-NBA player. That's what we expect, that's what he expects from himself." 
Davis will be out to prove a point in the upcoming season, especially to the hecklers who have called him out on his 'weak' performances'. Dudley staying with the Lakers will also mean that Davis will once again have veteran backing to have a slump-breaker of a season in 2021-22.
ADVERTISEMENT
Article continues below this ad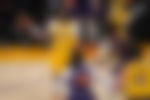 Reflecting on the season and the road ahead
AD would be the first to acknowledge the impact of his sub-par season on team success, and that the Lakers playoff run was nothing short of an abject failure. Davis averaged 26.1pts/9.3reb/3.2ast in 2019-20, a year he made the All-NBA First Team and All-Defensive First Team. In contrast, he looked unmotivated and lost this season, only averaging 21.8pts/7.9reb/3.1ast, a career-low.
ADVERTISEMENT
Article continues below this ad
Watch This Story – Kobe Bryant, LeBron James & Other Laker Legends That Changed Their Jersey Numbers Multiple Times
AD will now look to put the last season behind him and rest, before gearing up in training camp to remind the league of the kind of player 'The Brow' is. There will be no dearth of motivation for AD, who is currently in the 2nd year of his max deal. Will he return to make a case for MVP or DPOY in 2021-22? Only time will tell!