Lakers vs Suns Game 1: Live Stream, TV Channel, Start Time, How to Watch
Published 05/23/2021, 1:42 AM EDT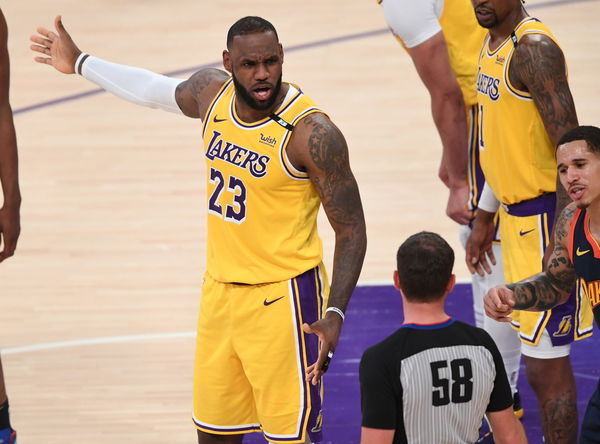 ---
---
While two big teams locking horns always grabs everyone's attention, it is an even bigger pleasure to watch two very close friends go head to head in what will decide their fate this season. Since the beginning of their NBA careers, Chris Paul and LeBron James have shared a special bond but have never gone face to face with each other in the playoffs. Well, that's about to change as the seventh-seeded Los Angeles Lakers are about to meet with the second-seeded Phoenix Suns.
ADVERTISEMENT
Article continues below this ad
The two teams have had poles apart seasons this time. While the Lakers struggled to keep themselves alive because of injuries, the Suns continued to climb their way to the top.
The Suns are entering their first playoff game after three consecutive wins. However, the Lakers have just defeated the Golden State Warriors in the play-in tournament to make their way into the postseason. Will the blood and sweat they shed against the Warriors be worth it? Or will the Suns crush their dreams at a second consecutive title?
ADVERTISEMENT
Article continues below this ad
Where to watch the Lakers vs Suns Game 1 of the Playoffs?
This series has everyone at the edge of their seats because it will determine whether the title favorites will make their way out of this one or not. The Suns have had an impeccable record in the regular season which has the purple and gold fans worried.
The game is scheduled for a prime-time broadcast of 3:30 PM EST. NBA fans can catch the game live on various platforms. For TV viewers, ESPN will broadcast the match.
Fans who prefer online mediums through phones and laptops can view it on Watch ESPN or the ESPN App. But those who have the NBA's league pass can catch the live game there as well.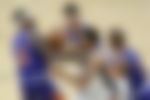 Expectations from the intense game
The Lakers won't be able to take their opening series lightly because the Phoenix Suns will come at them with full force, the way they played throughout the regular season. What's worse is that both LeBron James and Anthony Davis have been added to the injury list for their first matchup in the series. And we all know how that usually ends for the Lakers.
ADVERTISEMENT
Article continues below this ad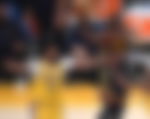 All that the Suns are lacking is some playoff experience in comparison to their rivals. Even if Bron plays in the first game, his stats show struggle in the first game.
The Suns look like the obvious winners for this one, but can the Lakers surprise us and cause an upset? Don't miss out on what could be a mind-boggling tug of war for the win.
ADVERTISEMENT
Article continues below this ad