LaMelo Ball During Bulls vs Hornets: "Imma Be a Ref When I'm Done Hooping & Show Y'all How to Ref"
Published 11/29/2021, 11:48 PM EST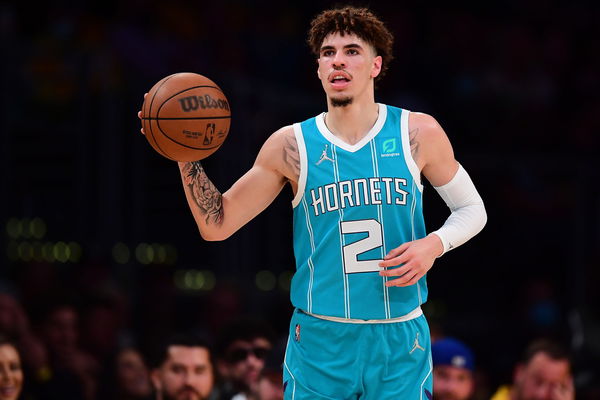 The conversation between NBA players and referees often go unheard. Occasionally, the mic plays its part and allows everyone to hear the same. A similar thing happened between LaMelo Ball and a referee when the two were talking about a foul call.
However, it wasn't a pretty conversation, as it was clear that Ball was furious.
The Charlotte Hornets and Chicago Bulls went to war in their recent matchup. Leads kept changing, and the game never stopped being interesting. However, it all seemed over after the Bulls took a lead of almost 2o points.
ADVERTISEMENT
Article continues below this ad
An onslaught by Gordon Hayward allowed the Hornets to cut the game to single digits in the fourth quarter.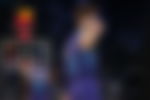 In the midst of a comeback attempt, the Hornets did not like the calls. LaMelo let out on the referee and told him he would show them how to do their job.
WATCH THIS STORY: NBA Stars That Shaquille O'Neal Has Taken Jabs at: Donovan Mitchell, James Harden & Others
LaMelo Ball furious with the referees
The Hornets were on fire in the fourth quarter outscoring the Bulls by 34-29. While the margin doesn't seem big, the impact before the final whistle was growing bigger. However, the Bulls got back in time and ended the game on a good offensive show.
When a call did not go according to his liking, LaMelo Ball lashed out at the referee.
At first it was not clear what he was talking about. As soon as the announcer stopped talking, LaMelo's comments became clear as day. He told the refs, "Imma be a ref when I'm done hooping & show y'all how to ref."
ADVERTISEMENT
Article continues below this ad
Emotions do get the better of the players sometimes and that is what happened with Ball. One must remember that LaMelo is not an aggressive or disruptive personality on the court.
For the game, the Bulls 'Big 4' were at their best tonight. Lavine, DeRozan and Vucevic all crossed the 20 point mark. Moreover, Lonzo Ball had 16 points and 8 assists while shooting 80% from downtown.
For the Hornets, Terry Rozier was hot all game long. He ended the game with 31 points and 4 assists on 64% shooting. LaMelo Ball and Gordon Hayward combined for 40 points as the Hornets fell 114-133.
ADVERTISEMENT
Article continues below this ad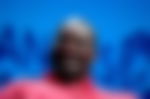 Looking at LaMelo's behavior, do you think the league will take action? Let us know in the comments below.