LaMelo Ball's Father Drops Worrying Chicago Bulls News For Michael Jordan
Published 11/30/2021, 12:30 PM EST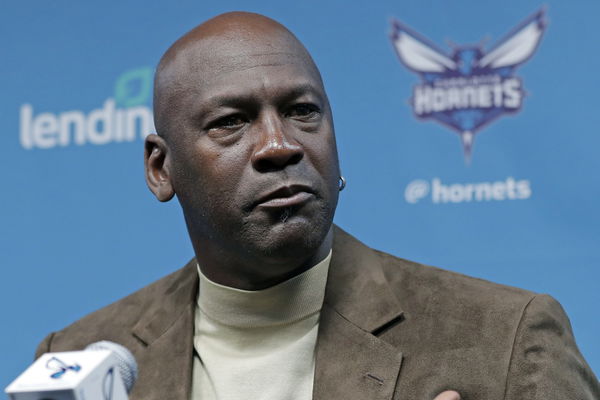 Michael Jordan is one of the most influential and powerful figures in the basketball world. The Chicago Bulls legend accomplished numerous personal records and led his franchise to immense success. Alongside his career, he also signed brand endorsements and began various business ventures. Jordan currently owns the Charlotte Hornets which competes in the NBA.
Recently, LaVar Ball commented on an essential key player at Jordan's Hornets. LaVar Ball has three sons, Lonzo, LiAngelo, and LaMelo Ball. The Hornets consider LaMelo as their talisman, who joined the franchise in 2020. LiAngelo, on the other hand, plays in the NBA G-League as a shooting guard for the Greensboro Swarm, which is an affiliate of the Hornets.
LaVar recently visited Chicago city to promote his Big Baller Brand, an apparel line that features all three of his basketball-playing sons. During the promotion event, LaVar claimed he planned to unite all his sons at the Bulls. Lonzo plays as a point guard for the Bulls – Jordan played for the Bulls between 1984 to 1993.
ADVERTISEMENT
Article continues below this ad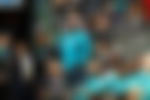 LaVar revealed he had spoken to Bulls' executive vice president of basketball operations. He had reportedly persuaded the Bulls executive to "get all three of" his sons together at the same franchise. LaVar insisted that "By themselves, they are good. But together, they're great."
Jordan's Hornets drafted LaMelo as the first overall pick in the 2020 NBA draft. Jordan acquired the Hornets on March 17, 2010. His increased ownership stake in the Hornets also helped him become a billionaire.
ADVERTISEMENT
Article continues below this ad
Michael Jordan-owned Hornets face defeat against the Bulls
The Chicago Bulls defeated the Jordan owned Charlotte Hornets at the United Center arena. The much-awaited game witnessed the NBA's Ball brother duo, Lonzo and LaMelo face each other. A final score of 133-119 meant the Hornets left Chicago empty-handed as the Bulls improve their record to 14-8 for the season.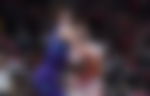 Terry Rozier led the Hornets scoring 31 points while LaMelo scored 18 points. Nikola Vucevic scored 30 points with Lonzo Ball scoring 16 points for the Bulls. The brothers have faced each other three times in the NBA, with Lonzo winning twice. The Hornets face the Milwaukee Bucks next while the Bulls will face the New York Knicks.
ADVERTISEMENT
Article continues below this ad
Watch this story: Legendary Designer Virgil Abloh's Most Iconic Tennis Designs for Serena Williams, Roger Federer and Others