Latest Health Concern is Forcing Shaquille O'Neal to Sell Diapers
Published 01/20/2023, 12:50 PM EST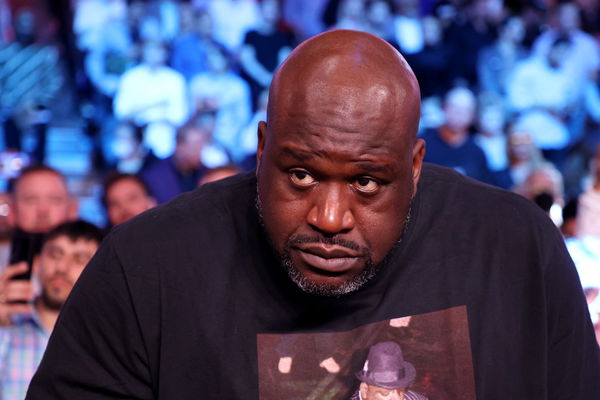 Shaquille O'Neal is always entertaining on camera with his hilarious antics and painfully funny jokes. Additionally, he's great company, his friends and teammates over the years can vouch for that. The primary reason is that Shaq never grew up. The Los Angeles Lakers legend was always the fun part of every squad with his childish pranks being the highlight. Well, it turns out that over a decade after his retirement the Big Aristotle is the same. However, the Big Man cannot deny the inevitable, which is the work of Father Time.
In a recent podcast, Shaq shared his continuous efforts to delay his ageing. Additionally, he joked about how diapers are a norm after one turns 60, and he wishes to capitalize on that because of the shrewd businessman he is.
Shaquille O'Neal has a new business pitch as 'diapers' are the future after 60
ADVERTISEMENT
Article continues below this ad
The seven-foot-giant was in a jolly mood when he sat down with co-host Nischelle Turner and Jamal Crawford in a recent podcast appearance. The 50-year-old contemplated that he only had "10 summers left" to become 60. A thought that kind of scared him a little. While his squad kept telling him to embrace his age as it made him look cooler, Shaq kept joking about the situation.
The four-time NBA Champion mentioned how he was all prepared with his "anti-ageing" gummies. In the recent edition of The Big Podcast, Shaq hilariously pointed out what awaited people after hitting 60 and how he'd be excited to turn even that into a business opportunity.
"You know what comes after 60? Old folks home." said Shaq. Crawford enquired if this was related to him talking about diarrhea at the start of the show. Shaq replied, "Yep, I got Pampers now do you wanna see em? 'Shaq Pampers' i'mma get you 10% off."
He even blurted out a promo on the spot for his brand of diapers, "Hi, I'm Shaquille O'Neal and I sh*t on myself. But that's okay because I've come out with Shaq Pampers." The Lakers legend went on to hilariously lay out his product pitch for adult diapers.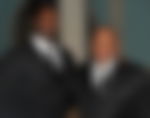 ADVERTISEMENT
Article continues below this ad
Although the Lakers legend gags at the thought of being old, many would argue that he would never be old for them. Even years later, the big man is as entertaining and energetic on camera as he was during his playing career. However, the innovative way to turn his newest health concern into a sales pitch is truly something new for NBA fans.
Shaq's hilarious openings in front of the camera
The Lakers legend was always fun when the recording started. Naturally, Inside the NBA thought of him to be their analyst in the post-game shows. Shaq definitely fits the role with his insight and fun side. Recently, the Big Aristotle decided to have a horrendous hairline to piss off his friend Stephen A. Smith.
ADVERTISEMENT
Article continues below this ad
Watch This Story:  3 times 395 pound NBA giant Shaquille O'Neal scared the life out of fans by diving head first into the crowd
The Lakers legend also participated in the fun Christmas activities of the show as he was pushed onto a Christmas tree by his colleague. A sight that was surprising but fun to watch.
Edited By: Satagni Sikder