LaVar Ball Keen on Michael Jordan Selecting All the Three Ball Brothers for Charlotte Hornets
Published 03/22/2021, 7:00 AM EDT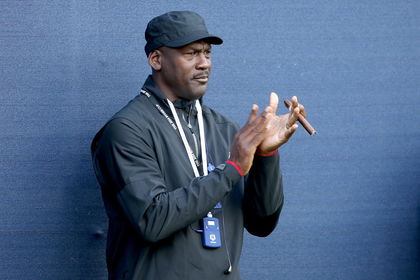 ---
---
LaVar Ball does not look like someone who ever takes no for an answer and seems keen on selling his exuberant ideas. But now, he is trying to make the toughest sales pitch because the person across the table is Michael Jordan.
ADVERTISEMENT
Article continues below this ad
Ball and his dream to raise three kids who would later get associated with the NBA came true with the draft of LaMelo Ball in 2020. However, it turns out that was just one goal while the ultimate dream is to see all his sons paying for the same franchise.
LaVar Ball, Michael Jordan, and an unthinkable deal in demand
ADVERTISEMENT
Article continues below this ad
Some five years ago, Lonzo Ball, LiAngelo Ball, and LaMelo Ball rose to national success when they took Chino Hills High to an undefeated state championship. That fueled pride and an eagerness in LaVar Ball to someday see his sons playing under the same banner. Today, with Michael Jordan showing faith in the capabilities of LaMelo Ball, the proud and outspoken father wants that team to be the Hornets.
In a recent interview, LaVar revealed his aspirations in detail, and the author of the interview wrote, "Predicting the level of championship success his sons attained as prep teammates, he says he has spent this NBA season trying to tell Michael Jordan, the NBA icon-turned-owner of the Charlotte Hornets, who drafted LaMelo third overall in November, to add all three brothers to their roster." 
Read also – LaMelo Ball Injury Update: What is the Hornets Star Suffering From and How Long is he Out?
How does the Big Baller Brand fit into LaVar's idea?
When LaVar shifted to the Chino Hills in the late '90s, he envisioned Day 1 that he would someday want the place to be known for the Ball family. The father, who had decided the career of his kids right from when they were toddlers, proved himself in what he set out to do. In 2016, he launched the BBB (Big Baller Brand), a company that designs and sells apparel.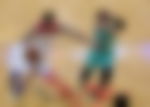 In March 2020, LaVar claimed that his home brand is worth an insane $1 billion. If that is true, any NBA success that his sons find will add greatly to this figure. 
ADVERTISEMENT
Article continues below this ad
As the author further added, "He is no less bullish on his resolute vision to build a self-described empire worth $1 billion, saying the presence of the family's Big Baller Brand, which currently moves its apparel, hot sauce, and shoes online, could be felt locally soon, eyeing potential plans to buy storefronts, build a basketball training facility and sell rims, tires, and bottled water."
One can only imagine the kind of publicity the Ball family could get if all three brothers play for the same team. As exciting as this idea may sound, it will be extremely tough for it to come true. For one, Lonzo Ball is on the acquisition list of teams like the NY Knicks and GSW. So it will be tough for MJ to lock him in a trade even if he wants to. Second, LiAngelo Ball is a free agent, but he looks like a bust to his critics. 
ADVERTISEMENT
Article continues below this ad
Will MJ make a gamble and buy into LaVar's insistence?